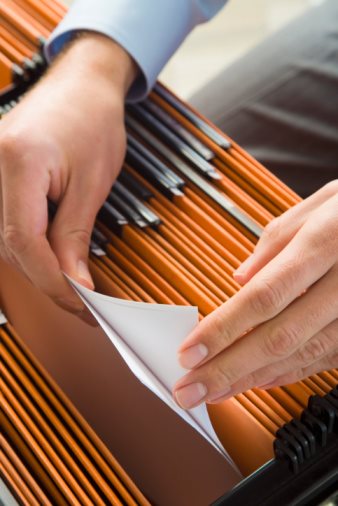 A State's expungement laws reveal much about that State's attitudes towards the ability of the criminal justice system to reform criminals. Criminal records can be extremely damaging to an individual's ability to get a loan, a job, or an education. Criminal records are kept to give repeat offenders harsher sentences. Records are also kept as a matter of informing the public of potential public safety threats.
The disclosure of criminal records to creditors, employers, and the public are a security measure to protect all law abiding citizens from those who are more likely to commit a crime. Statistic show that convicted criminals are more likely to be repeat offenders. This may be due to one's inability to leave the past and have their records expunged. The law must have some common ground between the safety of the public and ability of a person to reform one's ways. Alaska law on expungement are among the most difficult states in which to expunge one's criminal records.
Alaska's expungement laws are very simple because the State of Alaska has no law to expunge criminal records. Adult and juvenile defendants can only apply to have their records sealed. Having one's records sealed is defined as having limited availability of criminal records. Generally, sealed records are only for a judge's eyes when sentencing a repeat offender.
The only circumstances in which a person's records may be sealed is when it can be proven, beyond a reasonable doubt, that the defendant had been falsely accused of a crime or was convicted by mistaken identity. Applications to have criminal records sealed are processed and handled by local and State law enforcement.
The only other instance in which the Alaska Government would seal a convicted criminal's records is when a court of law determined that the individual to be innocent after discovery of evidence that casts doubt upon the guilt of the accused.
The appellant, the person applying to have his or her criminal records sealed, bears the burden of providing the evidence that proves that the criminal conviction or accusation against the defendant is based on false grounds beyond a reasonable doubt. If the motion to seal criminal records is granted by the proper authorities, the person then legally reserves the right to deny the existence of the prior allegations or convictions against the individual in question.
Criminal records in Alaska are essentially permanent if an individual is found guilty of a crime and it cannot be proven otherwise. One's criminal background may be solicited by anyone interested in attaining such information. Such information could be critically damaging to one's chances of getting credit, or a job, or an education.
Based on Alaska's expungement laws, Alaska caters to a more conservative approach on the justice system. It could be inferred based on the type of legislation the State has that the people of Alaska do not believe in one's ability to reform after being convicted of a crime.
Comments
comments