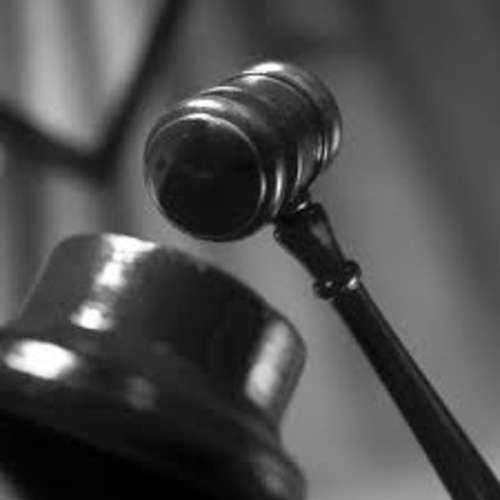 What is date rape?
Date rape is a term that covers any non-consensual sex where the victim is raped by an acquaintance. Date rape can be facilitated through the use of drugs that cause amnesia, numbness and unconsciousness, which carries harsh penalties that carry penalties of up to 20 years in prison. Date rape is a serious offense and the failure to obtain proper consent before engaging in sexual intercourse puts an individual at risk of date rape charges, such the victim realize the circumstances that the intercourse took place under.
What is the role of drugs in date rape?
Common drugs associated with date rape include Rohypnol, GHB and Ketamine.
Rohypnol – this is a very potent drug that is to be used as a muscle relaxant. It is useful for date rapists as it also induces amnesia. This drug is illegal in the United States and simple possession carries mandatory punishments in several jurisdictions. Despite mainstream knowledge of Rohypnol as a potential date rape drug, its actual use in date rape cases has been proven to be limited in favor of other drugs
GHB – this drug is very dangerous as victims will be usually unaware that they have ingested the drug. The drug is almost tasteless and easily masked in several beverages. GHB is typically used to prevent sleepiness and narcolepsy as well as serving as an anesthetic. Like Rohypnol, this can cause amnesia in the victims and is difficult to detect in testing. This drug is legal in the US for certain uses but obviously, with use in a date rape case, this carries very stiff criminal penalties.
Ketamine – this is a human and animal anesthetic that is typically abused as a recreational drug. The use of this drug can cause confusion, numbness and shifts in the user's perception. Despite the widespread use of Ketamine in hospitals, Ketamine can be misused to make a victim compliant in a date rape situation.
The use of any drug to bypass the consent of a sexual partner is illegal and is subject to very stiff criminal penalties.
What are other forms of date rape?
The coercion through threats and forcing sex through duress are also forms of date rape. If the victim is otherwise unwilling to engage in sexual intercourse, but is compelled to do so through threats, then that is considered date rape. This is especially the case in interfamilial date rape when a relative, usually older, compels a relative to engage in intercourse by abusing authority derived from age, family or cultural traditions. Different states will have different definitions of consent and duress.
What are the penalties for date rape?
Date rape laws vary by state, necessitating the need for the accused to retain a lawyer. The date rape lawyer will be able explain the laws of the jurisdiction as well as additional penalties for the use of drugs in the attack and crimes of opportunity. Even when the accused is innocent, a date rape lawyer is necessary critique the accuser's claims and establish an alibi.
Being Aware of Date Rape
Date rape is the action of sexual intercourse or other types of sex without mutual consent between two acquaintances. Date rape is often accompanied by the use of emotional blackmail, physical or verbal threats, drugs, or alcohol.
In 96% of reported rape cases, the attacker is a male, with many of them being between the ages of 17 to 30. In the case of date rape, the attacker can be:
•
Boyfriend or ex-boyfriend
Date rape crimes are often facilitated by the use of date rape drugs. In 1996, President Bill Clinton approved the Drug-Induced Rape Prevention and Punishment Act. This bill set up penalties for use of certain drugs with the intention of committing certain violent acts, such as rape. More specifically, the act created special penalties for the use of Rohypnol, a common date rape drug, giving them the same penalties as those of a Schedule I controlled substance.
These date rape drugs are often colorless, odorless, and tasteless, making them easy to hide in a drink. They can cause an individual to feel weak, confused, light-headed, drowsy, uninhibited, or less coordinated. Often blackouts and loss of consciousness are associated to these drugs.
The three most common date rape drugs include:
o
Also known as Rib, Roofies, Roopies, Whiteys, Mexican Valium, or Circles
o
Comes as a pill that are either small, circular, and white or green-gray and oval
o
While the older ones dissolve clearly in liquids, the newer ones turn clear liquids bright blue while darker drugs become less opaque
o
Takes effect within a half an hour and can last for many hours
o
Symptoms include nausea, muscle relation, difficulty with motor coordination, dizziness, confusion, drunk feeling, stomach problems, low blood pressure
o
Also known as Cherry Meth, G, Liquid E, Liquid Ecstasy, PM, or Vita-G
o
Can come as a odorless and colorless liquid, pill, or a white powder
o
Some may make a drink slightly salty, but most drinks mask the taste
o
Takes effect within 15 minutes, can last up to 4 hours
o
Symptoms include nausea drowsiness, relaxation, blacking out, tremors, breathing problems, vomiting, slow heart rate, sweating, dream-like state
o
Also known as Jet, Cat Valium, Green, Purple, Kit Kat, Special K, Super Acid
o
Comes in a clear liquid or white powder
o
Symptoms include out of body experiences, convulsions, distorted sound and sight perception, dream-like feeling, depression, numbness, memory problems, elevated blood pressure, aggressive behavior, slurred speech
Many of these date rape drugs are also known as club drugs since they are often used at concerts, dance clubs, and raves. While some of these drugs have legal medicinal purposes, they are intended for date rape. Rohypnol is not legal in the United States, but is in Mexico and Europe. Ketamine and GHB are both legal, are controlled substances.