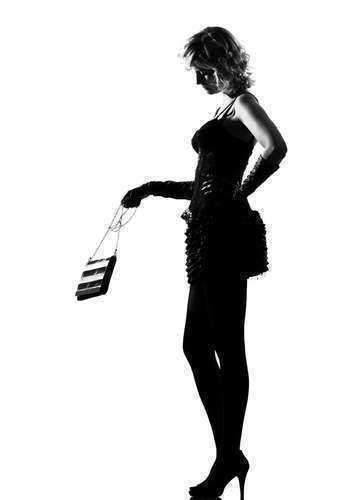 What is Prostitution?
Prostitution is the criminal act defined as the exchange of sexual acts, which can include intercourse, penetration, and copulation, for financial or commercial gain or opportunity. The origins of Prostitution can be traced deep into the history of a multitude of ancient civilizations. However, this fact does not detract from the fact that Prostitution is considered to be a very serious offense for a variety of reasons. Prostitution retains a wide range of dangers ranging from health concerns to exploitation.
The Dangers of Prositution
The dangers latent in Prostitution are virtually limitless, which is contributory to the ramifications of the legal recourse instituted by task forces, law enforcement, and preventative measures in constant investigation and apprehension of those suspected in participating in acts of Prostitution:
Due to the fact that Prostitution is rooted in sexual activity, it is considered to be contributory to the rampant proliferation of not only sexually transmitted disease, but unwanted pregnancy.
Since Prostitution is illegal in nature, the methods of protection for prostitutes is unreliable at best. Prostitutes are often exploited by those patronizing their services, as well as other individuals demanding fees and elicit payment in exchange for ad-hoc protection. These individuals are colloquially known as 'pimps'.
Prostitutes operating private Prostitution rings are subject to abduction, kidnapping, murder, violence, and injury.
Prostitution Offense Profile
Legal Jurisdiction: Criminal Law, Sex Crimes
Type of Crime: Felony
Criminal Code: Varies upon the location of the crime, including the applicable country, nation, state, or province
Range of Punishment(s): Fines, probation, associated penalties, or incarceration – varies upon case details
Duration of Punishment(s): Varies upon case details
Applicable Punishment(s): Varies upon individual intent, criminal record, criminal history, and the victim(s) involved. Prostitution crimes are typically classified by the size and methodology of the operation. Underage Prostitution is considered to be one of the most egregious crimes, which typically includes the harshest penalties for all adults in participation.
Prostitution Allegations: Terminology and Associated Offenses
The following are commonly associated with charges of Prostitution:
Sex Crimes: Criminal acts that are sexual in nature. The use of sex is a primary facilitator for this type of criminal activity.
Child Prostitution: The act of engaging in Prostitution with a minor, or a child unable to legally concede to sexual activity. Not only is Child Prostitution a violation of Prostitution laws, but it can considered sexual assault, rape, and the exploitation of a child.
Brothel: A structured operation in which Prostitution services are offered and operated from within a centralized, oftentimes secret, location.
Sexual Slavery: Also known as human trafficking, this is defined as the exploitative and criminal act of forcing an individual to participate in Prostitution through the buying and selling of human beings. This is regarded as one of the foremost human rights violations.
The Prostitution Arrest Process
In the event that the prospect exists in which an individual is at risk for or has been arrested as a result of a Prostitution charge, it is of the utmost importance that they are aware and mindful of the basic legality associated with the criminal justice system. Individuals who have been served documentation in the form of an arrest warrant displaying a Prostitution conviction, or have been arrested by law enforcement, are encouraged to cooperate with the arresting officers regardless of personal belief with regard to the charges.
Individuals under arrest will be given the opportunity to consult with legal specialists subsequent to the arrest process. Resisting or fleeing from a Prostitution arrest can result in harm, injury, and additional penalties. Upon arrest, an individual should be made aware of the following in order to prevent any further complication(s):
Due Process with regard to a Prostitution Charge
Habeas Corpus with regard to a Prostitution Charge
The Presumption of Innocence
Miranda Rights:
The right to remain silent
The right for any words spoken during the arrest to be admissible during a trial
The right to consult with an attorney regardless of financial stature
The acknowledgement that the individual arrested for the Prostitution charge understands the aforementioned rights.
The Preparation of a Prostitution Defense
In the event that an individual has been arrested on a Prostitution charge, they are encouraged to observe the behavioral protocol of the arrest process. Individuals are encouraged to consult with attorneys specializing in criminal law and, if possible, those who focus on Prostitution legality. In the construction of a defense, the individual may be asked to provide the following:
The nature Prostitution charge in question
The detailed report of the Prostitution operation
Any previous arrests and/or convictions
Evidence and witness testimony
A detailed account of the details surrounding the event in question
The inclusion of the name(s) of individuals involved
The arrangement for bail or bond