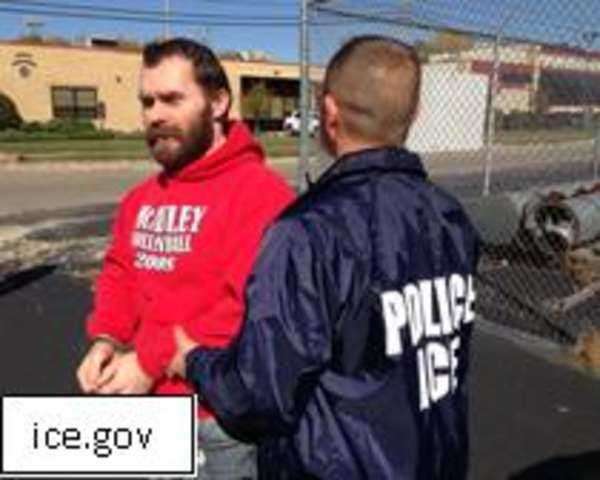 Since the initial 1988 formation and ongoing evolution of the Aggravated Felony Provision of the Immigration and Nationality Act, hundreds of thousands of illegal aliens across the United States have been detained by immigration officials and deported back to their homeland.
While general crime statistics pertaining to deportations are generally fairly accessible in public domains, crime statistics pertaining to specific aggravated felony charges and convictions are virtually non-existent.
Even though the scope of crimes described under the aggravated felony statute, ranging from drug-trafficking and forgery to simply entering the U.S. illegally to begin with, would technically categorize the majority of criminal deportations as aggravated felony crimes, such records are either inaccessible to the public, or the crime statistics are not enforced to begin with.
Despite this lack of precise aggravated felony crime statistics, many other reports have indeed yielded significant information which allows a generalization to be made about the types of crimes responsible for the detention of illegal aliens. Primarily, such reports regarding crime statistics, albeit not aggravated felony crime statistics, have been compiled through immigration detention programs, like those of Immigration and Customs Enforcement, or ICE, which is the main force behind alien detention programs. Some of the most vital facts and figures, gathered from various sources, are as follows:
In 2009, approximately 380,000 aliens from 221 different countries were being held in the custody of Immigration and Customs Enforcement. Out of these 380,000 individuals, roughly 31,000 were in actual detention centers-prisons, in about 300 different detention faculties around the nation.
Furthermore, about 20,000 non-citizens were placed in "alternative" detention programs. 50% of these 31,000 aliens in detention were considered felons (again, it is not clearly whether the felony was State-defined, or a Federal "aggravated felony"). However, only 11% of these felonies committed were categorized as violent crimes.
About 179,000 individuals were sent to ICE detention facilities through the Criminal Alien Program, which aids in the identification of criminals that have been first detained by State and local authorities.
Out of these 179,000 individuals detained on a local level, nearly 60% had no prior criminal record, and most were detained for misdemeanors and infractions.
About 20% of the Federal prison population is composed of non-citizens. About 75% of the nearly 900,000 illegal aliens deported from 1997 to 2007 had been convicted of non-violent criminal offenses, about 20% of which had authorized green cards. The most common of such crimes were drug-related.
Comments
comments