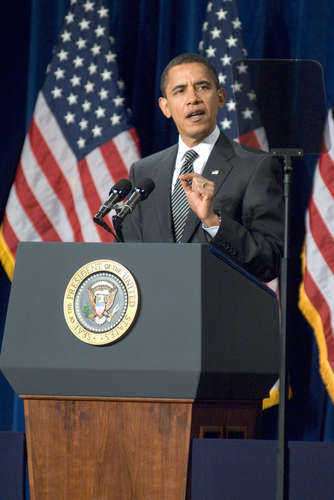 Following President Obama's election into office, he publicly announced that one of our country's growing problems was the threat that cyber warfare poses on the United States and its Government computers. He felt that the U.S. was ill-equipped and not ready for such an attack, as reflected on past attacks on the U.S. Government's computer system for which the United States had no adequate Internet security systems.
One such attack was known to have come from China in the form of an Internet spy ring called Ghostnet. That ring infiltrates computer systems to obtain information by hacking and using other sophisticated instruments, and it was doubtful to President Obama that the Internet security systems in place were adequate to stand against Ghostnet. Other threats include the impairment of our military bases by interfering with networks, causing damages and even deaths.
President Obama felt that something had to be done to ensure our Internet security systems. After carefully reviewing the nation's Internet security systems, President Obama decided to take action by appointing a cyber security tsar and cyber security office. The office is located inside of the Office Cabinet, which is in charge of cyber security and cyber warfare. They pay particular attention to those countries whose main priorities include tapping into the United States Government's computers. They report directly to the National Security Council and the National Economic Council.
After a rather lengthy process, the cyber security tsar appointed was Howard Schmidt. Howard Schmidt was a former executive of Microsoft and eBay, who also worked under George Bush for three years. Howard Schmidt claimed that his main area of focus was to ensure that they come up with a system that will better protect our Internet security and our Internet security systems. Howard Schmidt plays an important role in the National Security Staff.
Howard Schmidt also felt it was important to raise awareness among the public about Internet security and Internet security systems, as way to protect our personal accounts from being hacked into and to help develop new technology that will help the public to achieve this goal. Many praised the President's choice in tsar, as Howard Schmidt has years of senior executive level experience in technology.
Comments
comments