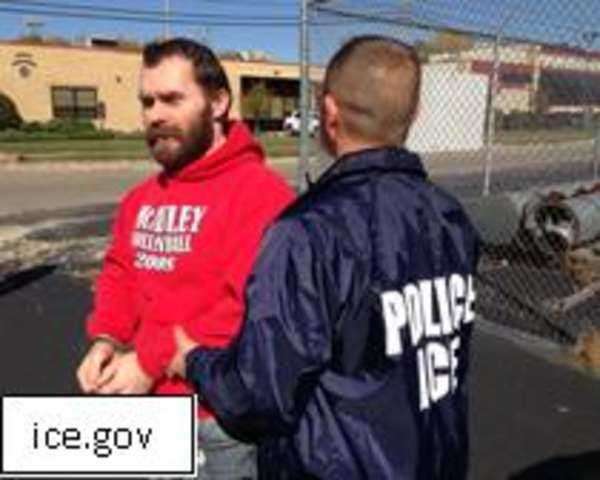 The National Immigration and Nationality Act is the primary foundation for all deportation proceedings that occur within the U.S. First signed into law in 1952, the Act, also called the Walter-McCarren Act after its main proponents, Congressman Francis Walter and Senator Pat McCarran, has seen a slew of amendments in the past decades, the majority of which have been aimed to both limit immigration and enhance the effectiveness of deportation proceedings, regardless of whether actual felonies have been committed or whether there are reasonable grounds for deportation.
Although alterations are constantly being proposed, for the current time the law encompasses about 50 titles concerning felony and felonies for immigration, among other things, which are further divided into chapters, subchapters, and sections, each of which pertains to a different specific area of immigration law.
To be exact, Subchapter 1, of Chapter 12, "Immigration and Nationality", of Title 8, "Aliens and Nationality" -or Section 101(a)(43)- is responsible for defining the precise terms of what is considered an "aggravated felony.
Since the original development of the Aggravated Felony Provision in 1988, which upon creation only regarded murder, drug-trafficking, and fire-arm trafficking as deportable crimes, the list of actions criminalized by immigration enforcement has grown to include a wide variety of other offenses, some of which are not even considered misdemeanors, let alone felonies, by most State laws.
With the formation of the Anti-terrorism and Effective Death Penalty and Illegal Immigration Reform and Immigrant Responsibility Acts of 1996, the list has become even that much more severe. Even though every case is ultimately subject to debate, in most cases any non-citizen- even a person with an authorized green card- which has entered the U.S. illegally will have virtually no defense since the Aggravated Felony Provision clearly states that all persons who have entered or re-entered the United States in a manner considered illegal will, under the law, be subject to deportation.
While a lawyer specialized in aggravated felonies will undoubtedly increase the chances of an alien arguing his or her case successfully, due to the fact that those charged with an aggravated felony must supply their own lawyer, those who fail to do so because of insufficient funds will often not be able to have their charges lowered, which will automatically lead to a permanent exile from the U.S.
Comments
comments