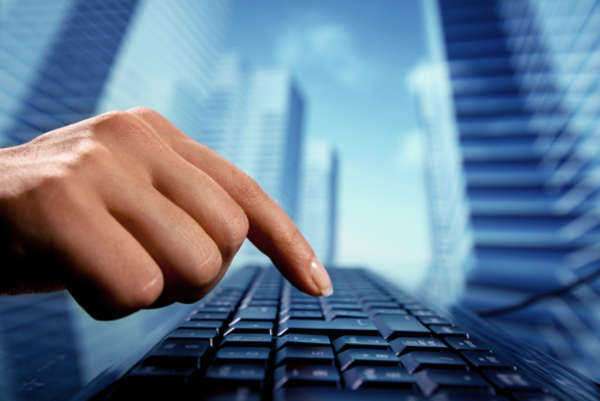 What areas of abuse are often endured as a result of computer crime being perpetrated against the Government's computer network, which lacks the necessary network security to repel them? Most records contained on a computer (no matter how upscale the network security is) always hold the possibility of being hacked into or abused. So it is possible that classified records and/or documents have the chance of being tampered with. And although network security is pretty tight, sophisticated viruses can make their way into a network causing damages, data loss, stolen information, or cause a system to malfunction and/or shut down completely.
One of President Barack Obama's main concerns was the threat of the computer crime of information warfare being committed against the U.S. Government's computer system. The United State Government's computers are constantly targeted for computer crime by many entities.
On several occasions, China was reported to be making several efforts in an attempt to hack into the U.S. Government's computer system using hackers and a cyber spy ring known as "ghostnet". As a way to combat such threats, President Obama, in hopes of increasing America's network security, appointed a cyber security tsar by the name of Howard Schmidt (former Microsoft and eBay executive who also served under President George W. Bush) along with a cyber security office to report to National Security in the case of a breach to the Government's network security.
As the risk of abuse against Government computers increased, the Government felt that it must take aggressive action in order to prevent these intrusions (i.e. hacking, viruses, worms, information warfare, denial of services attacks, etc.). In 1984, the U.S. Congress officially created an Act known as "The Computer Fraud and Abuse Act" (CFAA). This Act helped to enforce the laws and to prevent computer intrusions as: fraud, hacking/tampering, data theft, and computer bugs being intentionally released. This Act also stood as a means to penalize those who wish to commit such violations or computer crime.
The CFAA makes considerable efforts for protecting Government-owned computers and computers used in financial businesses. They also pay particular attention to computer crime that involves tampering with a computer that is used in dealing with foreign affairs, in an effort to protect the country's classified information and to help increase network security. The U.S. Patriot Act helped to amend the CFAA several times, as well as the Identity Theft Enforcement and Restitution Act modified it in 2008.
Comments
comments