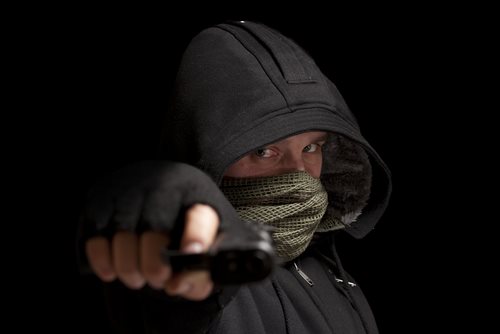 On October 12, 2012, the US Attorney's Office for the District of Maryland announced that Eric Jordon was sentenced to 72 years in prison and 5 years of supervised in connection to three armed robberies around the Baltimore area.

On April 30, 2012, Jordon was convicted of one count of conspiracy, three counts of robbery, three counts of brandishing a firearm, one count of possession of a firearm by a felon, and one count of possession of an unregistered firearm. The judge declared Jordan a career offender.

According to court documents, Jordon and the co-defendant, Aaron Graham, were arrested after they robbed two different fast food restaurants in under an hour. During the robberies, Jordan drove the getaway vehicle and Graham robbed the restaurants. Graham brandished a weapon during both robberies, and he pistol whipped the clerk in the first robbery.

Witnesses identified Graham during the robberies, and they also identified the getaway vehicle as a gray pick-up truck. During the arrest, police found a .25 caliber semiautomatic pistol and approximately $1,083.56 in cash.

During the trial, evidence proved that Jordan and Graham, as well as another man, previously robbed a gas station in Gwynn Oak, Maryland on February 1, 2011. During the robbery, Graham beat the cashier and brandished the same pistol used in the other two crimes. The other robber assaulted a customer who tried to run away during the robbery, and the same robber carried a sawed-off shotgun. The sawed-off shotgun was found at Jordon's residence along with a .357 caliber revolver, ammunition, and the clothing Graham wore during the robbery of the gas station.

Graham received 147 years in prison for the crimes.

The case was investigated by the FBI, the Baltimore Police Department, the Baltimore County Police Department, and the Baltimore County State's Attorney's Office.

Source: Federal Bureau of Investigation

Comments
comments