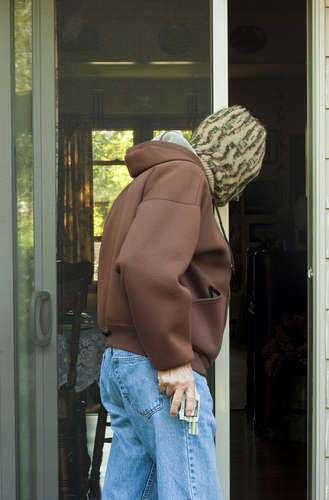 In most jurisdictions, aggravated robbery is very similar to armed robbery. In fact, some jurisdictions do not differentiate between the two crimes. In most cases, armed
robbery
is a crime that takes place with the criminals using a deadly weapon in order to gain victim compliance. The deadly weapon does not have to be used or even displayed to victims. The presence of the deadly weapon at the crime scene is all that is required for the suspect to incur armed robbery charges.
Whereas aggravated robbery includes force or an immediate threat of force in order to gain victim compliance. Some jurisdictions require that a victim is injured due to psychical force in order for there to be aggravated robbery charges. In either case, the crime is a felony and will be considered a violent crime at the time of sentencing.
Aggravated robbery is usually treated as a slightly lesser offense than armed robbery. However, some jurisdictions do not treat the crimes any differently. Some jurisdictions have criminal laws that treat violence and a perceived threat of violence as similar crimes. In fact, basic psychology suggests that real violence and perceived threat of violence have similar effects on the psychological health of victims.
In some jurisdictions, aggravated robbery means that deadly weapon was present or perceived to be present due to some action of the perpetrators. Whereas some states simply require that there was a threat of violence utilized in order to gain victim compliance.
Armed robbery usually means that a deadly weapon was actually presented during the commission of the crime. However, the requirement that a deadly weapon be present during the commission of the crime does not mean that the weapon had to be used. In fact, the weapon simply being present fits the requirement of usage since the weapon was indeed utilized to gain victim compliance through verbal threats. In some jurisdictions, victims only have to perceive that a deadly weapon is present in order for the charge to be armed robbery.
The difference between aggravated robbery and armed robbery can become very confusing. State-specific criminal and theft laws make determinations as to defining crimes and sentencing guidelines for each crime, but the fact remains that robbery is a violent crime and treated as such by the criminal justice system. Criminals that perpetrate the crime are often treated as violent criminals and many jurisdictions sentence guilty parties with the belief that violent criminals are not likely to be rehabilitated.
Usually, perpetrators or armed robbery or aggravated robbery suffer from harsh and long sentences in a maximum security prison. Those criminals often have limited contact with others for an extended period of time.