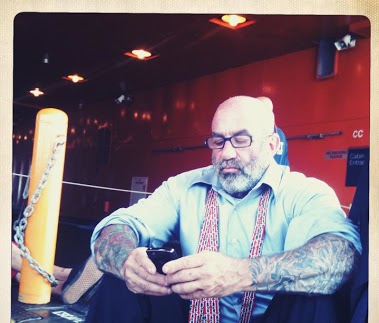 NEW YORK, NY—A commitment to civil rights for all people started early for Robert J. Feldman, an attorney who has been representing criminal defendants for over 30 years. According to Feldman, his "wild adolescence during the 1960s caused me to always be suspicious of government and to cherish freedom and civil rights."
(More on News at LAWS.com, Contact Alberto for interviews "support@laws.com")
A member of the Brooklyn Law School class of 1980, Feldman says that while he was earning his J.D., "it became crystal clear that the only areas of law that inspired me were criminal and constitutional law. Protecting the rights of the accused—and especially trying their cases—is the greatest gig imaginable."
While defending cases for clients accused of everything from violations to felonies, Feldman says that he has become skeptical about the need to incarcerate many of the people who have been accused of crimes in the United States. "So many individuals are either unjustly accused or are unfairly prosecuted for minor transgressions that certainly do not merit criminal conviction or incarceration," he says. "In my view, humans should not be caged unless they are a danger to others."
In addition to victimless crimes like drug possession, Feldman also says incarceration should be reconsidered in public lewdness cases. "Public lewdness nowadays is code for two adults privately (or with like-minded people watching) having some fun in the sand dunes or in a remote park or lover's lane setting." This kind of consensual sexual activity, he says, doesn't need to be punished with jail time by the courts or focused on by law enforcement for undercover sting operations.
Recently, Feldman defended one of these lewdness cases in federal court. His client, a retired police detective with the NYPD, was propositioned for sex in an isolated beach area by an undercover officer. A judge ruled that the detective was not guilty of lewdness because there was no way for other people to see his lower body or genitals. Feldman also claimed during the case that the undercover police officer had lied about the actions that took place between himself and the retired detective.
In addition to defending clients accused of criminal acts, Feldman also recently gained national attention for representing Lt. Dan Choi, a gay Army lieutenant who was discharged from military service because of his sexual orientation while the controversial "Don't Ask, Don't Tell" policy was active. Choi's protests of the DADT policy led to selective prosecution during protest actions.
Choi's case eventually led to federal judge Virginia Phillips ordering the end of the "Don't Ask, Don't Tell" policy, which led in turn to its legislative repeal by Congress and President Barack Obama. "At the end of the day," Feldman says of Choi, "he complimented us on our superb representation."
That representation leads more clients to come to Feldman's door than he can help. "Hundreds of people contact me every year because they want me to represent them," he says. "I only take clients who I believe I can help. If I can't envision success, I will not represent them. I agree to represent about 50 to 60 percent of the people who contact me."
To learn more about Robert J. Feldman please visit his official website www.newyork-criminal-defense.com
Comments
comments