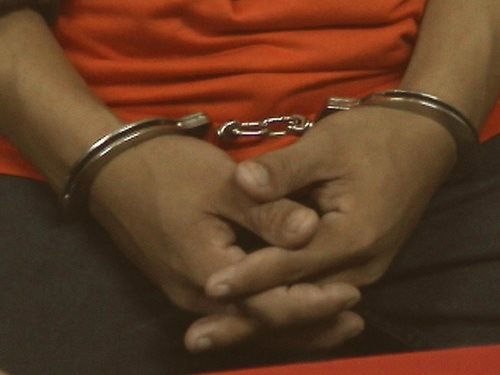 On November 8, 2012, the Department of Justice reported that John Hall—a current inmate at the Federal Correctional Institution in Seagoville, Texas—pleaded guilty to a hate crime against an inmate he thought was gay. Hall was in direct violation of the Matthew Shepard and James Byrd, Jr. Hate Crimes Prevention Act. The crime occurred on December 20, 2011.

According to court documents, Hall targeted the other inmate because of the inmate's sexual orientation. He admitted to kicking and punching the victim while yelling gay slurs, and he also admitted to using a dangerous weapon during the crime. The victim sustained serious bodily injury, chipped teeth, and numerous lacerations on the face. The victim survived, but the victim had a long recovery.

Thomas E. Perez, the Assistant Attorney General for the Civil Rights Division, stated: "The Justice Department continues to investigate and prosecute acts of violence targeting individuals because of their sexual orientation; this case is just another example of the department's commitment to the pursuit of justice on behalf of all people regardless of their sexual preference or orientation."

Hall can receive a maximum sentence of 10 years in prison on top of the time he currently serving. The Justice Department has not released any information about the length of this prior sentence.

Perez went on to say, "The department will continue to vigorously enforce the Matthew Shepard and James Byrd, Jr. Hate Crimes Prevention Act, and all the laws under our jurisdiction, to protect the rights of all individuals."

The FBI Dallas Division investigated the case. Assistant U.S. Attorney Errin Martin and Trial Attorney Adriana Vieco of the Civil Rights Division were in charge of prosecution.

Source: Federal Bureau of Investigation