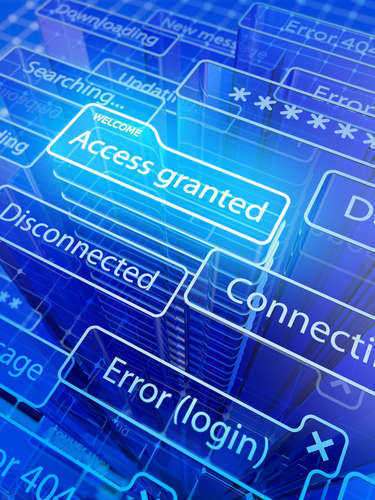 Whether or not hacking is tried as a Federal crime, some of the most famous cases involving hackers prove that hacking usually leaves some amount of damage behind. Take these cases and the hackers involved in them for example:
In 1983, seventeen-year-old hacker Kevin Poulsen infiltrated many different computer networking systems. He continued to hack into computers until he was caught in 1991. In 1994, he was sentenced to four years in prison.
One of the most talented hackers reported in American history is Adrian Lamo. Adrian has been known to make his way into highly secured systems of big name businesses like McDonald's, AOL, Cingular, and even NBC's news network during an interview between a news anchor and himself. Although under the Government's watch for years, this hacker is currently free and works as a computer expert in security.
Hacker John Draper (a.k.a. The Cap'n Crunch) committed one of the first nationally-known hacks when he used a whistle that was obtained from a box of Cap'n Crunch cereal as a means to hack. Due to the whistle's pitch, it mimicked the tone of a phone receiver enabling him to access free phone calls. He was eventually found guilty and he spent two months in prison, though he would still bear the infamy of being one of the earliest hackers.
In 1981, a computer mainframe owned by Pacific Bell (a Los Angeles-based phone company) was hacked by seventeen-year-old hacker Kevin Mitnick. He was able to obtain personal data, allowed himself free phone calls, and interfered with customers' phone calls.
He was eventually caught and spent three years in a correctional facility and had one year of probation. In 1983, Mitnick once again hacked into a computer system, only this time it was the Pentagon's. Mitnick was caught and sentenced to six months in a detention center, showing the dire penalties that await hackers when they are caught.
Hacker Robert Tappen Morris is credited with creating one of the first known computer worms while a student at Massachusetts Institute of Technology. The worm cost thousands of dollars worth of damage to the computers at the school, and yet, Robert Tappen Morris claims that he merely did it as an Internet experiment. After being caught, the court fined him in the amount of $10,050.00 and also had him perform four hundred hours of community service and three years of probation. Thus, though he might be considered the first among hackers, it is certainly a status which he would have gladly forfeited to have avoided the penalties he faced.