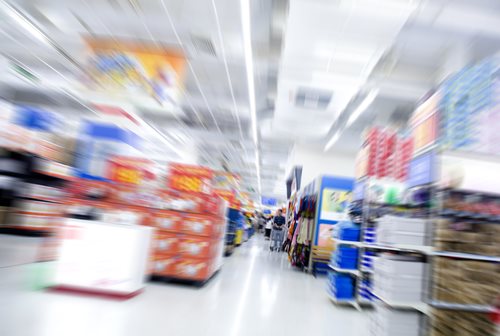 Wilfred Von der Ahe
Wilfred Von der Ahe co-founded the Vons supermarket chain, often cited as the first super market. The first such location was opened in 1948. A decade later they had become the third largest supermarket chain in the Los Angeles area. In 1960 Vons acquired a competitor, Shopping Food Bag Stores.
This purchase made by the company of Wilfred Von der Ahe was challenged by the Federal Trade Commission, which alleged that this purchase was a violation of section 7 of the Clayton Act, an important piece of anti-trust legislation. The case eventually was heard by the Supreme Court, which ruled on the case in 1966.
In considering United States v. Von's Grocery Store, the Supreme Court had to rule upon whether the action taken by the company of Wilfred Von der Ahe had violated section 7. When Vons and Shopping Food Bag Stores were combined, the total market share was just less than eight percent. Five of the justices agreed that this combined market share was a violation of section 7 and posed antitrust problems, while two justices dissented, one wrote a separate concurring opinion, and one abstained.
In ruling against Wilfred Von der Ahe, the majority opinion wrote that Section 7 was explicitly intended to guard against companies gaining excessive control of a particular market share. The majority opinion went on to note that this was especially the case in markets which were continuously consolidating the number of competitors, creating an anti-competitive, monopolistic market. In his separate concurrence, justice Byron White noted that the consolidation of market shares in Southern California gave eight firms control over more than 40% of the market. Therefore, he continued, any merger involving one of these eight leading companies was subject challenge under Section 7.
In their dissenting opinion, two justices outlined several reasons why they felt the acquisition was not subject to legal challenge. Among other details, the company noted that half of the stores owned by Wilfred Von der Ahe and his company were not in a geographical position to compete with Shopping Food Bag Stores in other ways. The dissenting opinion went on to express a concern that restricting these type of mergers might itself create an anti-competitive market environment.
As a result of the majority opinion's ruling, Wilfred Von der Ahe's company was ordered to sell off all of the Shopping Bag Food Stores it had acquired. Following this verdict, the Supreme Court was subjected to criticism from businesses which claimed the precedent set made any merger vulnerable to this type of challenge. As a partial result of this criticism, in 1968 the Department of Justice issued its first set of Horizontal Merger Guidelines, which set specific thresholds, thereby codifying a system for evaluating the legality of a proposed merger. These guidelines also stipulated that mergers which resulted in a market share of less than eight percent were unlikely to be challenged. These guidelines were revised and issued in 1992, and again in 2010.
Comments
comments