Warren Jeffs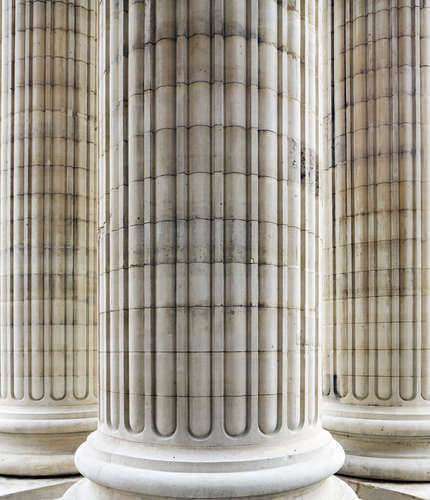 Warren Jeffs
Warren Jeffs is the former leader of the Fundamentalist Church of Jesus Christ of Latter-Day Saints (FLDS), an offshoot of the Mormon church. He inherited this position from his father upon the latter's death and was known as a practitioner of polygamous marriage. He also arranged marriages for the members of his church, including marriages between underage girls and older men. Prior to his arrests in multiple states, he had attracted legal attention for these activities.
Due to increasing legal attention, Warren Jeffs became a fugitive after last being seen on his Texas ranch at the beginning of 2005. He was apprehended by Nevada authorities in August of 2006 and agreed to voluntarily return to Utah to stand trial on charges of rape. The charges related to a marriage which Warren Jeffs arranged in 2001 between then-14-year-old Elissa Wall and her 19-year-old first cousin Allen Steed. Wall's attorneys charged that Warren Jeffs had arranged the marriage with the knowledge that it would result in non-consensual sex, making him an accessory to the repeated rape of the underage girl.
Warren Jeffs' defense attorney argued that while his client had arranged the marriage, he had never intended for it to result in rape. His client was found guilty and an appeal was filed, which ultimately resulted in a new order being ordered by the Utah Supreme Court in 2010. In their decision, the court agreed with the argument presented by Warren Jeffs' attorney that the presiding judge in the trial had committed a legal error in directing the jury to focus on Warren Jeffs' intent rather than his role in enabling the rapes.
In 2011, Warren Jeffs was tried in San Antonio, Texas. The charges filed against him concerned sexual assault committed on two of his wives, who were aged 12 and 15 at the time. To prove the former charge, the prosecution played an audio recording of Warren Jeffs having intercourse with the woman. To prove the latter charge, the prosecution presented DNA evidence that Warrens Jeffs was the father of the 15-year-old girl's child. During the course of the trial, prosecutors presented a great deal of evidence, largely acquired during a raid on the Texas ranch of Warren Jeffs. This included information about the role of Warren Jeffs in consistently arranging underage marriages. Prosecutors revealed that Warren Jeffs had 78 wives, 12 of whom he had married when they were 16, and another 12 who had been married at age 15 or younger.
Warren Jeffs chose to conduct his own defense. During the course of the trial, he only called one witness to the stand, an adherent of his church who read passages from Mormon scripture while in the witness stand. The jury hearing the case found him guilty. During the sentencing phase of the trial, the jury took 30 minutes to decide to sentence Warren Jeffs to life in prison plus 20 years.
Comments
comments