Three Men Sentenced for Robbing Armored Car in Oakwood GA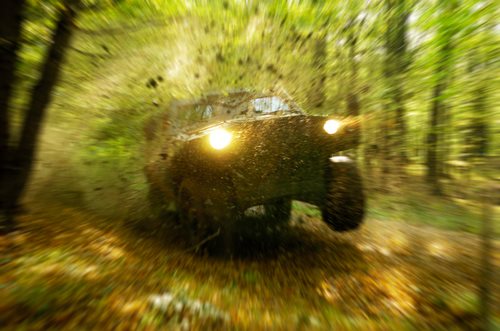 On September 26, 2012, the US Attorney's Office in the Northern District of Georgia announced that Terry Rivers, Antonio Gore, and Montez Walker were sentenced by a federal grand jury for the robbery that occurred in January of 2012. All of the defendants pleaded guilty in May of 2012, and the men were sentenced by Senior United States District Judge William C. O'Kelly.
According to information presented in the court, the three men and an unidentified man robbed an armored car at the Walmart in Oakwood, Georgia. During the robbery, the men restrained the courier and stole $75,000 before fleeing the scene. Witnesses of the robbery promptly called police and gave a description of the SUV used for a getaway vehicle.
As the police pursued the SUB, the men lost control and crashed into a creek on Woodward Mill Road in Suwanee. The three defendants then proceeded by foot through the woods and creek. The men were later apprehended by police and canine units, and all of the money was recovered.
Terry Rivers received six years and six months in prison, and Antonio Gore received the same sentence. Montez Walker was sentenced to 10 years and 10 months in prison. The defendants are also required to pay $23,091.50 in restitution for injuries sustained by the courier and lost wages during her time in the hospital.
U.S. Attorney Sally Quillian Yates stated, "These defendants boldly robbed an armored car at a busy Walmart during business hours. Their actions endangered not only the courier, but everyone nearby. The sentences imposed today reflect the seriousness of their crime and the danger that their actions and flight posed to the community."
Rickey Maxwell, the Acting Special Agent in Charge for the FBI Atlanta Field Office, commended the Hall County Sheriff's Office, the Gwinnett County Police Department, and the Oakwood Police Department for their help in apprehending the robbers.
Source: Federal Bureau of Investigation
Comments
comments