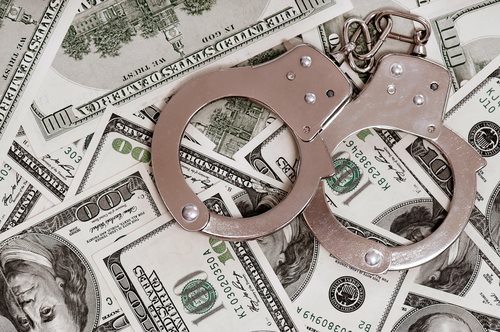 On October 17, 2012, the US Attorney's Office for the Western District of Virginia announced that James Louis Whittlesey was sentenced for five counts of aggravated bank robbery, two gun charges, and one count of attempted escape. Whittlesey is a violent and serial offender. He robbed five banks in three different states, shot a gun at a police officer, fled the country, and even tried to escape federal custody.

Whittlesey's crimes began on July 19, 2011 at the M&T Bank in Fawn Grove, Pennsylvania. He brandished a revolver and demanded money from the tellers. Then, on July 27, Whittlesey robbed a Citizen's Bank in Willow Street, Pennsylvania. He pointed the revolver at the tellers and told them he'd kill them if they tampered with the money.

The next crime occurred on August 12 at the M&T Bank in Wilmington, Delaware. During the robbery, he brandished the revolver again, gave a duffel bag to the teller, and said, "No change, big bills, no BS." The fourth robbery occurred at the M&T Bank in Lemoyne, Pennsylvania on October 7. The flashed the revolver and demanded large bills.

The last robbery occurred on October 14 in Winchester. After he received the money, he was approached by police when he left the bank. He fired several shots at a police officer before fleeing in a vehicle. He ditched the vehicle and avoided apprehension by hiding in a drainage pipe. Whittlesey hitchhiked to Interstate 81, traveled to Maryland, stole a car, and then drove to Vermont. He crossed the border into Canada—presumably on foot—and was arrested in Montreal on December 11.

U.S. Attorney Timothy J. Heaphy stated, "Mr. Whittlesey is a violent, desperate man whose crime spree endangered communities up and down the East Coast. Today's sentence is a harsh but just result for someone who brazenly fired at a police lieutenant in Winchester, Virginia, and then fled to Canada."

Source: Federal Bureau of Investigation

Comments
comments