Man Tried to Trade Weapons for Ton of Cocaine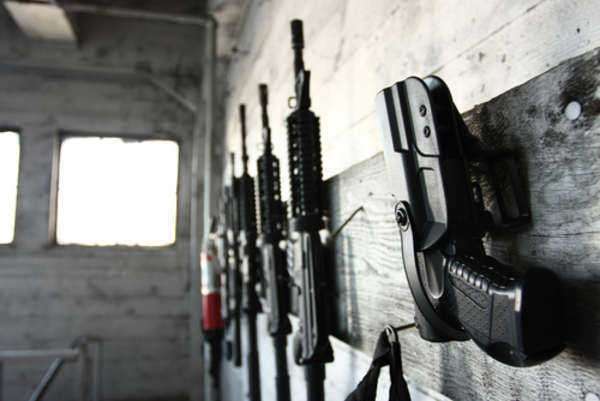 On October 11, 2012, the US Attorney's Office for the Southern District of New York announced that Jamal Yousef, "Talal Hassan Ghantou," was sentenced to 12 years in prison for providing high-powered weapons to the foreign terrorist organization called Fuerzas Armadas Revolucionarias de Colombia (FARC). The US Attorney's Office announced he attempted to trade the military-grade weapons for more than a ton of cocaine.

Jamal Yousef pled guilty in May of 2012 to "one count of providing material support to the FARC."

According to the original indictment, FARC is designated by the U.S. Department of State as a terrorist organization. The group is determined to overthrow the democratic government in Colombia. The group is the largest supplier of cocaine in the world, and they use the cocaine to finance weapons and other materials.

Within the last five years, the terrorist organization has committed violent crimes against U.S. citizens and U.S. interests in foreign jurisdictions. The retaliation is used to stop the United States from disrupting the group's cocaine manufacturing and trafficking.

Yousef attempted to provide military-grade weapons to FARC from July of 2008 to July of 2009 in exchange for over a ton of cocaine. Yousef and other co-defendants believed they were working with representatives of FARC, but they corresponded with informants for the DEA the whole time. During the investigation, Yousef provided the representatives with AR-15 and M-16 assault rifles, M-60 machine guns, rocket-propelled grenades, C-4 explosives, and more.

Yousef, a native of Lebanon, claimed the weapons were stolen from U.S. troops in Iraq. He was arrested in Honduras in 2009.

Manhattan U.S. Attorney Preet Bharara stated, "Jamal Yousef was ready, willing, and able to provide an arsenal of weapons and explosives to people he believed to be part of a terrorist organization, dedicated, in part, to killing Americans. Thanks once again to our partnerships with law enforcement both here and abroad, he will now go to prison."

Source: Federal Bureau of Investigation

Comments
comments