Man in New Mexico Faces 74 Years for Crime Spree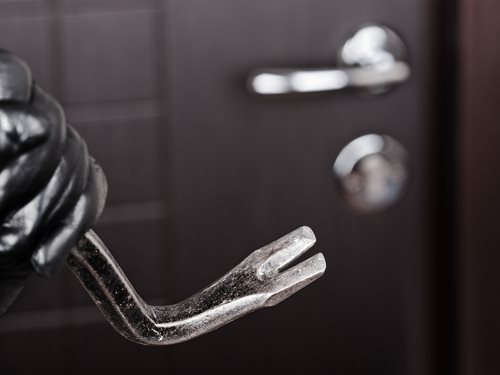 On October 18, 2012, the US Attorney's Office for the District of New Mexico announced that Jerome Yazzie of Tohajiilee, New Mexico, was found guilty for two counts of aggravated burglary, one count of robbery, one count of kidnapping, and two counts for using a firearm during a crime of violence.

According to court documents, Yazzie made his 15-year-old daughter and her 18-year-old boyfriend help him burglarize one of two properties in Tohajiilee on June 3, 2011. Yazzie used a firearm in the burglary, and he also forced his daughter and her boyfriend to help him kidnap a young man.

The first robbery occurred at a residence that was occupied by a teenager and young man. Yazzie was armed with a loaded shotgun and proceeded to kick down the front door. He then discharged the shotgun so his daughter and her boyfriend could restrain the teenager and young man. Yazzie robbed the residence, and went to a second residence.

The occupants were a young couple with a four-month-old baby, and they denied entry to Yazzie earlier in the day. He took the resident from the first property along with him to encourage the second set of victims to let him in.

Yazzie pointed a gun at the young man and told him to knock on the door. The married couple would not open the door, and Yazzie walked the man back to his home. There, he restrained the man again and returned to the second house.

When Yazzie was gone, the married couple grabbed their baby and fled their home. Yazzie then forced his way into the house and took cash and electronics including a computer.

He is required to serve a minimum of 35 years in prison and pay fines up to $510,000.

Source: Federal Bureau of Investigation

Comments
comments