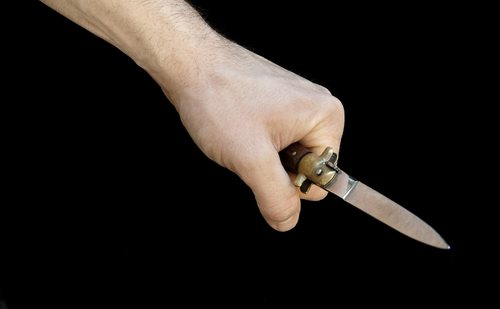 On November 5, 2012, the US Attorney's Office for the District of New Mexico announced that Frederick Jimmie was sentenced to 41 months in prison for a federal assault conviction. Jimmie is a member of the Navajo Nation and lives in Crownpoint, New Mexico. In addition to the prison sentence, Jimmie was also sentenced to three years of supervised release and ordered to pay $39,258 in restitution to reimburse the victim for medical costs.

Ronald Yazzie—also a member of the Navajo Nation—from Tohatchi, New Mexico was charged along with Jimmie for the assault that occurred on February 2, 2011 near the Navajo Indian Reservation. The two men were each charged with assault with a dangerous weapon and one count of assault that resulted in serious injury.

Both of the men entered into a plea agreement on March 14, 2012. They admitted to punching and kicking the victim in the face in February of 2011. Jimmie also admitted that he continued to stab the victim in the chest and arms after he was on the ground.

Yazzie admitted that he took part in the assault as the two men punched and kicked the victim in the face. He then admitted that he got in his vehicle and proceeded to run over the victim's leg. The victim miraculously survived, even though he incurred deep wounds from the stabbing, a broken ankle and fibula, broken orbital walls, and a broken nose.

Two other counts were dropped against Jimmie as part of the plea agreement.

The case was investigated by the Gullup Resident Agency for the FBI and the Crownpoint Division for the Navajo National Department of Public Safety. The case is currently being prosecuted by Assistant U.S. Attorney Roberto D. Ortega.

Source: Federal Bureau of Investigation
Comments
comments