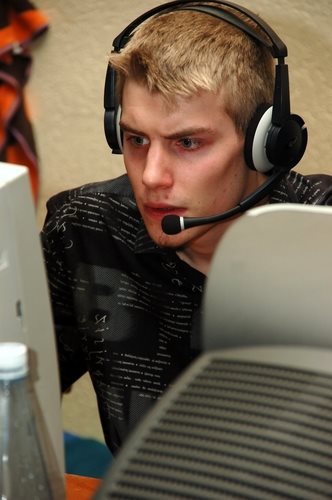 On November 15, 2012, the Department of Justice announced that a Dutch national was indicted by a federal grand jury in the District of New Hampshire after he conspired to hack into and disable servers belonging to Rampid Interactive. The company is based out of New Hampshire, and it hosts an online game called "Outwar."

The defendant's name is Anil Kheda, and he is charged with one count of conspiracy to commit computer intrusion and one count of extortionate interstate threats.

According to the indictment, Kheda and other members of the conspiracy hacked into the computer systems of Rampid without authorization from November 2007 to August 2008. The conspirators caused the game to become unplayable for several days at a time. They were able to gain access to user accounts, restore accounts for suspended players, and obtain a copy of the computer code for "Outwar."

From the computer code, the conspirators were then able to create an online game called "Outcraft" that competed with "Outwar." Throughout the infiltration into Rampid's system, the conspirators also sent messages that stated they would continue to hack into the systems unless Rampid paid them money and provided other benefits.

Rampid could not operate "Outwar" for a total of two weeks because of the hacking. They lost $100,000 in the process after it had invested $1.5 million to create the game in the first place. Kheda was able to make $10,000 off the "Outcraft," and he had about 10,000 players worldwide participating in the game.

He now faces up to five years in prison for the conspiracy charge and two years in prison for the threats. The Justice Department has not released any information about the maximum amount of fines.

The FBI investigated the case against Kheda.

Source: Department of Justice
Comments
comments