Co-Conspirator Charged in Complex Home Invasion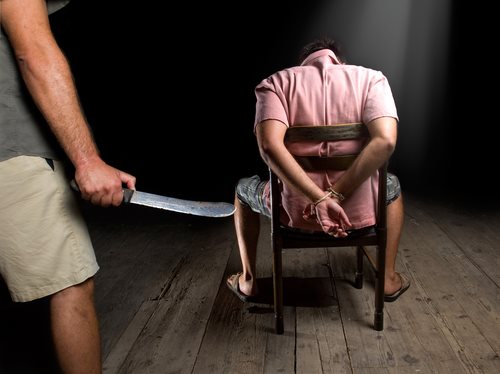 On November 5, 2012, the US Attorney's Office for the District of Connecticut announced that Michael N. Kennedy, aka "Nicolae Helerea," pleaded guilty to attempted extortion and conspiracy for his role in a home invasion that occurred in Connecticut in 2007. Kennedy was from Queens, New York and formerly from Sibiu, Romania.

The complex and frightening home invasion occurred on April 15, 2007. The defendants wore masks and brandished knives and guns as they entered the home in South Kent, Connecticut. The defendants proceeded to tie up and blindfold the two adult victims, and they injected each of the victims with a substance, claiming the substance contained a deadly virus.

The defendants soon realized the victims could not meet their demands for a payment of $8.5 million, and they drugged the two residents with a sleeping pill and fled in a Jeep Cherokee owned by one of the residents.

The lengthy investigation found that Kennedy helped plan the invasion and helped obtained materials such as two-way radios, imitation pistols, and stun guns. Kennedy then drove the intruders to the residence and picked them up in New Rochelle, New York, the following morning after they ditched the Jeep.

The investigation also found that Kennedy frequently contacted one of the intruders, Emanuel Nicolescu. Emanuel's DNA was found in the stolen Jeep, and he was sentenced to 20 years in prison on August 17, 2012.

Kennedy pleaded guilty to one count of attempted extortion and one count of conspiracy and faces a maximum sentence of 20 years in prison for each count. He returned to the United States from Romania to face his charges. The date for his sentencing is not available at this time.

The investigation was handled by the Connecticut State Police, the FBI in Connecticut and New York City, the New York City Police Department, and ICE's Homeland Security Investigations.

Source: Federal Bureau of Investigation

Comments
comments