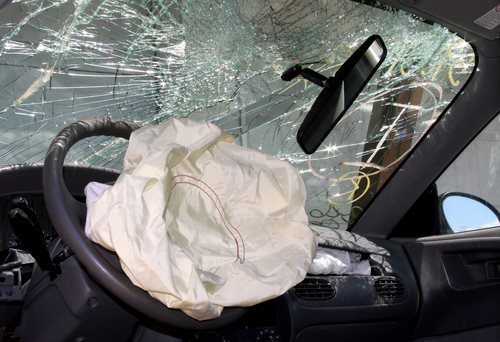 On October 22, 2012, Immigration and Customs Enforcement (ICE) announced that Igor Borodin of Indian Trial, North Carolina, pleaded guilty to delivering counterfeit airbags by air commerce. The investigation was led by ICE's Homeland Security Investigations (HSI) and the Department of Transportation (DOT).

According to court documents, Borodin is part-owner of an auto shop in Charlotte called Krugger Auto. The search warrant was issued on August 16, 2012, and agents found a total of 99 counterfeit airbags at Krugger Auto and 1,514 counterfeit airbags at Borodin's residence.

The investigation found that Borodin bought the counterfeit airbags from China and then resold them on eBay. Firstly, the airbags did not have hazardous material warnings during the shipments—as required by law. Secondly, Borodin labeled the counterfeit airbags with registered trademarks of certain automobile manufacturers.

Borodin is believed to have sold about 7,000 counterfeit airbags online. Between February of 2011 and May of 2012 alone, Borodin made $1.4 million from selling the counterfeit airbags. During independent testing in September of 2011, an airbag Borodin sold on eBay failed to inflate.

Borodin faces a maximum penalty of 15 years in prison and a fine up to $2,250,000. The plea agreement states that Borodin must forfeit $1,743,400 in illegal proceeds along with his residence, all of the counterfeit airbags, and the $60,000 of cash found at his home.

U.S. Attorney Anne Tompkins stated, "My office will not allow fake airbags to endanger the safety of the drivers in our communities. Airbags that do not meet the quality and safety standards of the automobile manufacturers pose a serious threat to human life because they fail to work when they are needed the most, during a car accident."

This recent guilty plea comes just after the National Highway Traffic Safety Administration warned of counterfeit airbags earlier this month.

Source: U.S. Immigration and Customs Enforcement