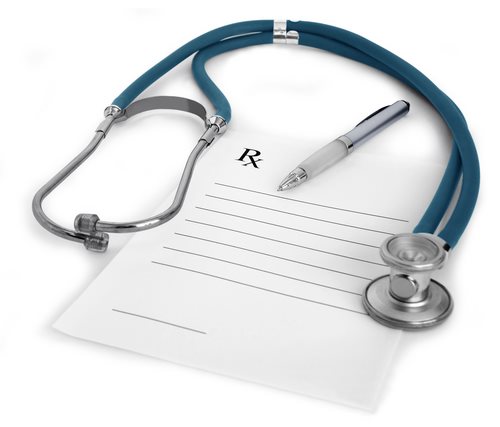 On October 19, 2012, the US Attorney's Office for the Northern District of Ohio announced that a Pittsburgh physician was indicted on 185 counts of illegally prescribing anabolic steroids, human growth hormone, and narcotics like oxycodone and oxycontin. The indictment also included charges for health care fraud.

Dr. Richard A. Rydze received 185 counts in the indictment. The co-defendants are William Zipf and James Hatzimbes.

Rydze owned the Optimal Health Center LLC (OHC) in Pittsburgh, and the facility opened in September of 2007. He was also involved in a joint medical practice called Diagnostic Medical Associates. Hatzimbes owned the HSE Salon and Wellness Center in Saw Mill Run, Pittsburgh.

Hatzimbes and Rydze distributed anabolic steroids between September of 2007 and March of 2011. The drugs included stanozolol, nandrolone decanoate, testosterone enanthate, testosterone cypionate, oxandrolone, and testosterone, and they were distributed to bodybuilders and athletes in the area.

Rydze met with William Sadowski in 2007 who owned ANEWrx in Pittsburgh. The two men made an agreement that Rydze would receive a commission for every prescription of HGH and steroids he filled at the pharmacy. According to court documents, Rydze received $301,407 in commission from the pharmacy.

Rydze also submitted claims through Highmark Insurance where he diagnosed over 90 adult patients with pituitary dwarfism. 40 out of 90 defendants were over 5 feet tall, and one patient was even over 6 feet tall.

The charges connecting Rydze and Zipf involve a deal they made between March 28, 2007 and January, 2012. Rydze agreed to write prescriptions for Zipf and in the names of his family members so he could sell oxycodone, oxymorphone, oxycontin, and opana around the Pittsburgh area.

Rydze was forced to give up his medical license, and he will likely spend the rest of his life in prison.

U.S. Attorney Steven M. Dettelbach stated, "Doctors have a tremendous power in prescribing medication, and the vast majority use that power to dispense medicine to sick people. This doctor is accused of using his prescription pad like a personal ATM, doling out steroids, painkillers, and other medicine for his own gain."

Source: Federal Bureau of Investigation