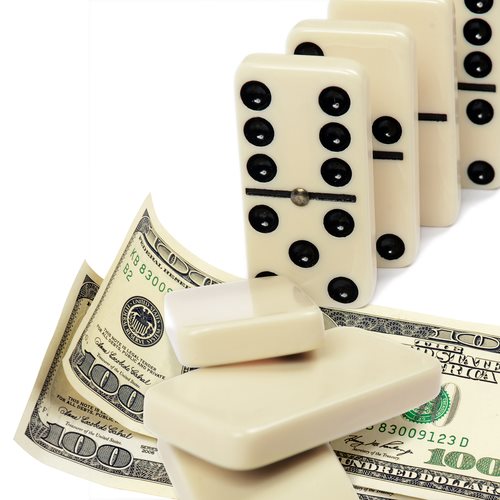 On September 24, 2012, the US Attorney's Office in the Western District of Oklahoma reported that 10 defendants were charged with a total of 81 counts for an illegal gambling operation and money laundering.
The defendants are listed below:
· Teddy Dryden Mitchell of Oklahoma City
· Dryden Ryley Mitchell of Oklahoma City
· Billy Nick Mitchell of Oklahoma City
· David Bruce Loveland of Oklahoma City
· Jerry Wayne Gilchrist of Oklahoma City
· Michael Lee McCullah of Ardmore, Oklahoma
· Justin Edward Musgrove of Midwest City, Oklahoma
· Richard Allen Hancock of Yorba Linda, California
· Gary John Gibb of Reno, Nevada
· Gortation Management, a Costa Rican corporation
The indictment states that the defendants operated and maintained "high stakes" poker games in Oklahoma City at 640 N.W. 150th. The defendants also took bets and wagers for sporting events, operated an illegal internet gambling website, laundered the proceeds, and engaged in numerous crimes in connection to the illegal gambling.
The FBI reports that income was made from at least 400 games of poker every single week. The defendants apparently took a percentage or "rake" of commission from the winnings.
The FBI also reports that Teddy Mitchell, Dryden Mitchell, Loveland, Hancock, Gibb, and Gortation Management in Costa Rica planned to launder more than $8.1 million from the gambling operation. Teddy Mitchell owned several businesses, and the bank accounts were used to launder the money.
Prosecutors are seeking a judgment of more than $8.1 million along with the forfeiture of 24 pieces of real property, vehicles, and various accounts.
The FBI reports that Teddy Mitchel, Dryden Mitchell, David Loveland, Richard Hancock, and Gary Gibb all face a maximum sentence of 20 years in prison and a $500,000 fine. Billy Mitchell, Jerry Gilchrist, Michael McCullah, and Justin Musgrove all face up to 5 years in prison and a $250,000 fine.
Source: Federal Bureau of Investigation