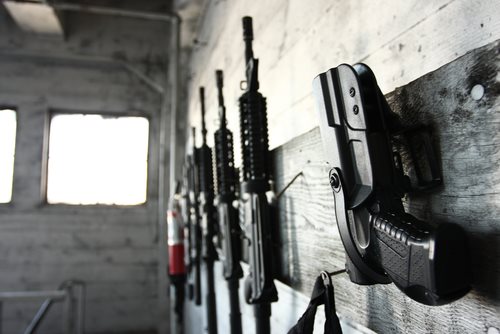 On September 25, 2012, the US Attorney's Office in the District of Alaska announced that Coleman L. Barney of North Pole, Alaska, was sentenced to 5 years in prison for conspiring to possess grenades and silencers and 5 years in prison for the possession of an unregistered destructive device. U.S. Attorney Karen L. Loeffler stated that the sentences will run concurrently.
Barney and other defendants were found guilty in federal court in Anchorage on June 18, 2012. Schaffer Cox, a militia leader, and Lonnie G. Vernon, a member of the militia, were found guilty of conspiring to murder several federal officials. Barney was also a militia member, but the jury could not reach a verdict for his role in conspiring to murder the federal officials.
The investigation presented recordings between Vernon, Cox, and Barney that mentioned the murder of several state officials. The retaliation was motivated by an attempted arrest of Cox. The sentencing for Vernon and Cox is scheduled for November of 2012. Conspiring to murder a federal official carries a life sentence.
U.S. Attorney Loeffler stated, "The actions of Mr. Barney and his co-conspirators presented a very real and dangerous threat to our community." She praised the efforts of local law enforcement, the Federal Bureau of Investigation, the United States Marshals Service, the Bureau of Alcohol, Tobacco, Firearms, and Explosives, and the Alaska State Troopers.
The Special Agent in Charge of the FBI in Alaska, Mary Rook, stated, "This investigation and prosecution found its genesis in the voice of concerned citizens that a group of people, operating under the auspices of a sovereign militia, were planning to murder state and federal officials. As a result of the investigation by the FBI's Joint Terrorism Task Force and the Alaska State Troopers, Coleman Barney and his co-conspirators were arrested before they could carry out their murderous plans."
Source:Federal Bureau of Investigation
Comments
comments