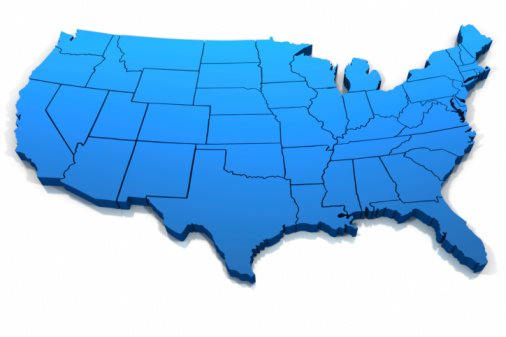 What is a sex offender map?
A sex offender map is a simple tool provided by state and federal agencies so that citizens can easily find the location of registered sex offenders in their community. The mapping system involved in most websites involves an overhead view, similar to that of Google maps. By typing in either the location that you are in or the names of any known registered sex offenders a sex offender map will pinpoint the location of those registered with the state to be sex offenders.
What will I find of the map?
By law every individual convicted of a sex offense must register with their local law enforcement. However, there are different levels of sex offenders and only those most likely to be repeat offenders will be found on the map. This is society's way of saying that, when there is a low risk of being a repeat offender, the intrusion into the personal life of the sex offender greatly outweighs the benefit to the public. The forms of sex offense that are usually not found on a sex offender map are statutory rape, when the sex offender is 19 and the victim is 17, for example.
Is it free to use a sex offender map?
The sex offender map that is supplied by the states and many watchdog associations is strictly free of charge. Specifically, www.familywatchdog.us has an excellent mapping system that not only pinpoints the location of sex offenders in the community but also uses color coding to designate the specific type of sex offense that that individual was convicted of.
How complete are the maps?
The maps are very complete; however, they do rely on government information in order to be complete. For example, if a sex offender does not register his location will not be found on a map. In addition, the system does not move as quickly as one would like and often times, due to the clogging of information, a registered sex offenders new location will not be found on a map for a period of days and sometimes weeks.
Sex offenders are also only required to register for a specific period of time. This period of time is designated by state statute. For example, the state of Pennsylvania has a minimum requirement of 10 years of registry whereas some other states have that minimum period set at 20 years. For that reason you may find a sex offender who was convicted of a sex offense 15 years ago on one map but on his relocation to Pennsylvania he would no longer be on the map. Those individuals convicted of serious sex offenses and those considered by courts to be "sexual predators" are required to register for their entire lifetimes. In these situations you will always be able to find them on a map.