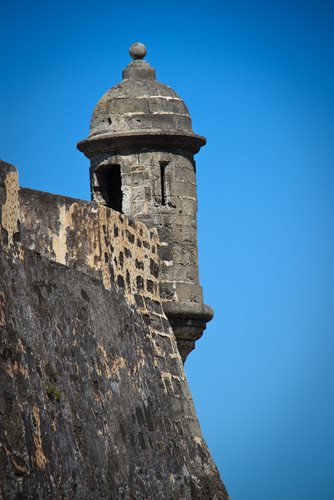 Edison Misla Aldarondo
Edison Misla Aldarondo served as a member of the Puerto Rico House of Representatives from 1977 until a series of scandals and legal problems led to his resignation in 2002. The primary legal scandal surrounding Edison Misla Aldarondo had its origins in the mid 1990s, when Puerto Rico began the process of privatizing its formerly state-operated hospitals. This process was overseen by two government entities, the Puerto Rico Department of Health (PRDH) and the Government Development Bank (GDB).
Edison Misla Aldarondo was involved in influence peddling regarding the Dr. Alejandro Otero Lopez Hospital (HAOL), which at that time was managed by the Caribbean Hospital Organization (CHC). HAOL received anesthesiology from Caribbean Anesthesia Services (CAS), which wished to purchase the hospital.
To effect this, the co-owners of CAS hired consultant Jose Ivan Ramos Cubano to assist in this transaction. Cubano first arranged for a meeting with the head of the legal department of PRDH and bribed him to allow CAS to purchase CHC's management contract, a necessary preliminary step to acquiring the hospital as a whole. Once this was done, Cubano approached Edison Misla Aldarondo, a close friend of the president of the GDB, Marcos Rodriguez Ema. Edison Misla Aldarondo accepted a bribe to arrange meetings between the anesthesiology company and the GDB.
In 1997, a law firm reviewing the potential hospital buyers warned that CAS should not be allowed to complete the transaction because it owed a substantive debt to the PRDH. However, Ema overruled this recommendation and arranged for CAS to purchase the hospital for $14 million. Ema also created an agreement to allow CAS to repay its debt to PRDH at a later date. Following this successful transaction, Edison Misla Aldarondo received payments totaling $147,000 from the hospital's new owners.
A 2001 investigation by the Puerto Rico Department of Justice led authorities to Cubano, who agreed to cooperate. In October 2001, Cubano recorded conversations he had with Edison Misla Aldarondo. In these recordings, Edison Misla Aldarondo openly discussed his illegal actions and outlined plans to create a false story concerning the payments he had received. These recordings led to an indictment by a grand jury by the end of the month. Subsequently, Edison Misla Aldarondo was convicted in a jury trial and sentenced to 71 months in jail.
In addition to his involvement in corrupt privatization practices, in 2002 Edison Misla Aldarondo was charged with rape of a minor. Witness testimony revealed that Edison Misla Aldarondo had taken advantage of a friend of his step-daughter by plying both girls with alcohol and prescription medication. During the hearings, it emerged that Edison Misla Aldarondo had also molested his step-daughter periodically over the course of eight years. Following his incarceration for the case described above, Edison Misla Aldarondo negotiated with the prosecution to plead guilty to attempted rape rather than rape, for which he was sentenced to an additional 13 years in prison.