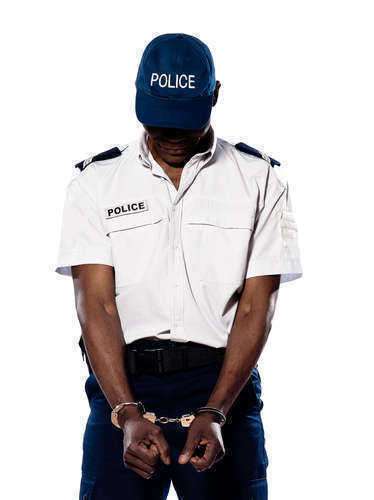 Drew Peterson
Drew Peterson is a former police officer convicted of the murder of his third wife in 2012. The prominence accorded to his case led to a great deal of media attention, as well as new legislation in the state of Illinois.
The legal problems surrounding Drew Peterson began following the death of his third wife, Kathleen Savio, in 2004. When her corpse was found in a bathtub, an autopsy determined that her death was the result of accidental drowning. The year prior, Drew Peterson had married his fourth wife, Stacy Ann Cales. When she disappeared in 2007, the body of Kathleen Savio received a second autopsy, which resulted in the conclusion that she had been deliberately drowned.
In 2009, Drew Peterson was indicted by a grand jury in the murder of Kathleen Savio. Subsequently, bail was set at $20 million. Drew Peterson attempted to use a home-equity credit line issued by the bank JP Morgan Chase to pay this bail, but instead the credit line was revoked. A subsequent decision by the presiding judge ruled that Drew Peterson would remain in custody as a flight risk.
In 2008, the Illinois legislature passed a new law allowing for "hearsay" evidence to be used in cases where someone who was killed or disappeared to prevent their testimony spoke to a witness available to indirectly report their evidence. However, in pretrial hearings, defense attorneys for Drew Peterson that there was not sufficient direct evidence to prosecute and convict him. The prosecution had built its case around statements from witnesses who had spoken with Kathleen Savio and Stacy Cales prior to their respective death and disappearance. At those times, Savio had expressed fear for her life, while Cales had spoken about her knowledge of the role Drew Peterson played in the death of Kathleen Savio. The prosecution appealed, and in April of 2012 it was ruled by a state appeals court that the prosecution could introduce this hearsay evidence.
In the subsequent trial, jurors cited two such statements of hearsay evidence by witnesses as crucial in their decision to convict Drew Peterson. One was the testimony of the pastor of Stacy Cales, who spoke about how she had told him about various pieces of evidence indicting Drew Peterson in the death of his third wife. Another was the testimony of a divorce attorney who had been in contact with Stacy Cales prior to her disappearance, who had similar evidence to report.
In September of 2012, Drew Peterson was found guilty by a jury of the murder of Kathleen Savio. Drew Peterson appealed the verdict. In October of 2012, Drew Peterson dismissed his attorney Joel Brodsky and filed a motion for a new trial listing 14 alleged instances of malpractice. In particular, the motion singled out the decision to call the divorce attorney to the stand as a defense witness despite Drew Peterson's desire not to do so.
Comments
comments