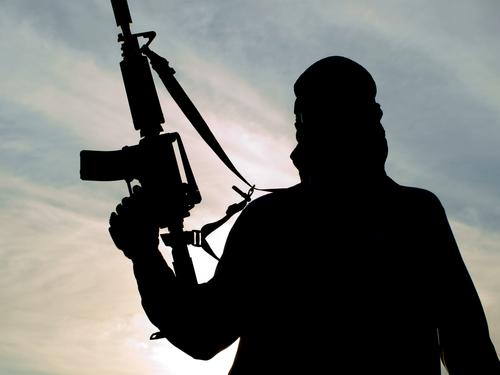 Daniel Maldonado
Daniel Maldonado is an American citizen who was arrested for his role in fighting alongside Muslim terrorists in Somalia. He was the first American to be prosecuted for such actions.
Daniel Maldonado was a resident of Houston, Texas when he went to to Africa, arriving in Somalia in December 2006 after spending more than a year traveling across the continent. According to charges filed against Daniel Maldonado, he joined a group called the Islamic Groups Union, which had been classified as a terrorist organization. Under their auspices, Daniel Maldonado received training with weapons and explosives.
According to Daniel Maldonado, his goal in moving to Somalia was solely to live in an Islamic state. However, he was charged with actively volunteering for terrorist activities in the state of Somalia. During his training, Daniel Maldonado allegedly associated with members of the terrorist organization Al Qaeda. In January of 2007, Daniel Maldonado was apprehended by members of the Kenyan military. During this time, he was separated from his wife, who later died in a hospital due to malaria. At the time, the criminal complaint against him claimed Daniel Maldonado had been trying to elude law enforcement representing the Ethiopian and Somalian government forces seeking those involved in Al Qaeda-backed terrorist activities.
Following his capture by Kenyan authorities, Daniel Maldonado was transferred to American law enforcement officials. He was then flown back to Houston, where his arraignment hearing resulted in his indefinite detention pending trial. At this time, Daniel Maldonado was separated from his three children, who had been with him up to this point. During this time, Daniel Maldonado agreed to plead guilty to a charge of receiving training from a terrorist organization in return for having charges of conspiracy to use an explosive device in another country dropped. If the latter charge had been filed against him and resulted in a guilty verdict, it could have resulted in a life imprisonment and a maximum fine of $250,000.
During his pretrial interrogations, Daniel Maldonado was inconsistent in admitting to his training with Al Qaeda representatives, as well as inconsistent in his statements about his willingness to participate in activities which could harm American citizens. As part of his trial, charges were filed against Daniel Maldonado by an FBI agent. Investigation and prosecution was handled by members of the FBI, as well as members of the Houston Police Department, the Department of State, and the offices of Immigration and Customs Enforcement. In anticipation of his sentencing, his mother filed a five-page appeal seeking clemency from the judge hearing the case.
Ultimately, Daniel Maldonado was found guilty of the charges against him and sentenced to a 10 year term in federal prison, along with a fine of $10,000. He is currently serving his sentence in a federal facility and cannot be released until he has served a minimum of eight years in prison.
Comments
comments