Two High-Profile, Coordinated Crimes Reported in Houston in Two Days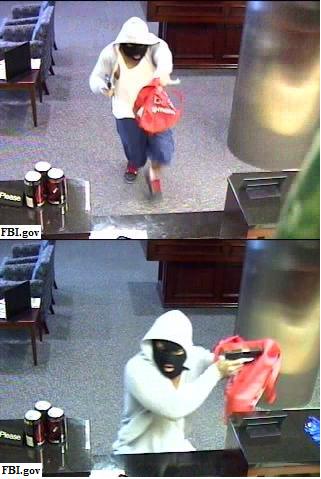 Two high-profile cases in Houston showcase the metropolitan area's reputation for serious types of crime. On September 21, 2012, the U.S. Attorney's Office in the Southern District of Texas reported that Jesus Martinez—a Harris County Sheriff's Office deputy—admitted to aiding in the delivering of controlled substances.
The indictment for the case states that Martinez aided in the delivery of Methylenedioxy-methamphetamine (MDMA), or Ecstasy, around the Houston Area on or around July 23, 2012. Because the drug is a schedule I controlled substance and Martinez is a police officer, he faces up to 20 years in prison and a $1 million fine.
The FBI, Drug Enforcement Administration, Texas Rangers, HCSO, and the Houston Police Department investigated the case. Assistant U.S. Attorney Jim McAlister is in charge of prosecution.
The second high-profile case in Houston is still ongoing. The Houston FBI Bank Robbery Task Force has announced that around 12:46 p.m., an armed man entered an Amegy Bank on 400 North Sam Houston Parkway East. The man was wearing a ski mask and flashing a pistol.
The FBI reports that the armed robber pointed his gun at the tellers before exiting the building with the cash. The co-conspirator was driving white dodge neon. None of the tellers were injured in the robbery.
The bank robber is described as Hispanic and male. He was wearing gray hoodie, blue shorts, and carried a red tote bag. The FBI has released the following photos:
The Crime Stoppers are offering a reward of $5,000 for any information that leads to the arrest of the bank robber and the accomplice. You can contact the Crime Stoppers at 713-222-TIPS, or you can call the FBI Houston Office at 713-693-5000.
Source: Federal Bureau of Investigation
Comments
comments