Two Charged in "Bonnie and Clyde" Style Bank Robbery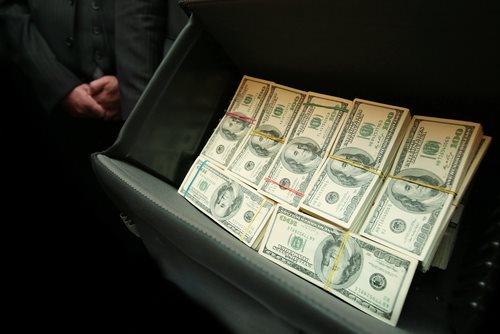 The days of armed bank robberies by husband and wife are far from over. On November 7, 2012, the US Attorney's Office for the District of New Mexico reported that Robert O'Dell Neihart and his wife, Denise Myrick, were charged for armed bank robbery. They were indicted on October 23, 2012.

The indictment indicates that Neihart and Myrick robbed the Wells Fargo Bank on 4601 Main Street in Farmington, New Mexico on September 21, 2012. The indictment also specifies that Neihart used a firearm, pointed the firearm at a bank customer, and discharged the weapon after the robbery.

Around 4:00 p.m. on September 21, 2012, Neihart entered the bank and gave a note to the bank teller demanding cash. Neihart proceeded to place the cash in a bag and left the bank with the bag. A bank customer followed Neihart into the parking lot, and Neihart pointed the gun at him.

He then climbed into a black truck with Myrick at the wheel. Neihart eventually climbed into the driver's seat a short distance away, and a high-speed chase started around Aztec, New Mexico. The chase continued all the way into Colorado. Neihart fired shots at a San Juan County Sheriff's Department vehicle, but nobody was injured. The two defendants were arrested when they arrived to their residence in Ignacio.

Each of the defendants now faces up to 25 years in prison for the bank robbery charge. The charge for using a firearm during the crime comes with a mandatory 10 years in prison, and the sentence will be served consecutively with the bank robbery charge.

The investigation was led by the FBI, the Farmington Police Department, the San Juan County Sheriff's Office, the La Plata County Sheriff's Department, and the U.S. Marshals Service.

Source: Federal Bureau of Investigation
Comments
comments