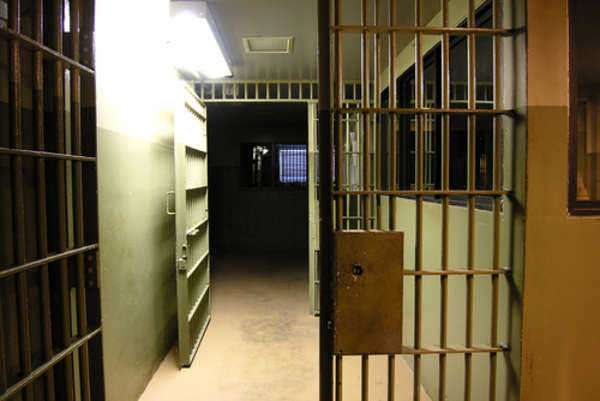 On November 20, 2012, the US Attorney's Office for the Northern District of Ohio announced that three men were sentenced for attempting to destroy a bridge in Cleveland with explosives. U.S. Attorney Steven M. Dettelbach and Stephen D. Anthony, Special Agent in Charge of the Cleveland FBI, read the sentences.

Douglas L. Wright of Indianapolis received 11½ years in prison and a lifetime of supervised release.

Brandon L. Baxter of Lakewood, Ohio received nine years, nine months in prison and a lifetime of supervised release.

Connor C. Stevens of Berea, Ohio received 8 years, one month in prison and a lifetime of supervised release.

Court documents proclaimed that Wright, Baxter, Stevens and two other defendants, Anthony M. Hayne and Joshua S. Stafford, were "self-proclaimed anarchists" who developed a plot over several months to blow up the bridge near Cleveland.

Their first plot included using smoke grenades to distract police while they made financial institution signs fall from tall buildings in downtown Cleveland. As the plot evolved, the defendants decided to obtain C-4 explosives, build two improvised explosive devices (IEDs), and detonate the devices remotely.

The defendants discussed several locations, but they ultimately decided on the Route 82 Brecksville-Northfield High Level Bridge. The bridge connects Brecksville, Ohio and Sagamore Hills, Ohio over the Cuyahoga Valley National Park.

The FBI reports that the public was never in danger during the investigation. The defendants purchased the explosive materials from an undercover agent, and the material was made inoperable.

Hayne is scheduled for sentencing on today on Wednesday, November 21, and Stafford's case is still pending.

U.S Attorney Dettelbach stated: "These defendants were found to have engaged in terrorist activities and will spend nearly a decade in prison. These sentences should send a message that when individuals decide to endanger the safety of our community, they will be held to account."

Source: Federal Bureau of Investigation

Comments
comments