Second "Nuns on the Run" Defendant Arrested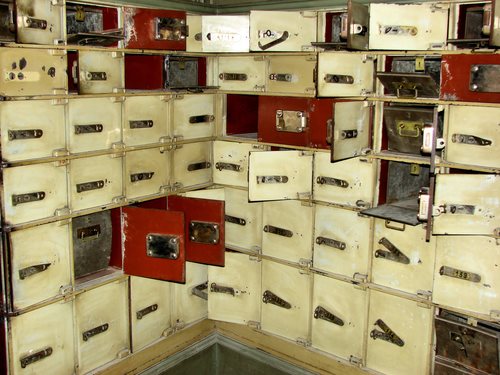 On October 10, 2012, the US Attorney's Office for the Northern District of Illinois announced that a second defendant was arrested for the armed robbery that occurred in May 2011 at the TCF Bank branch in south Palos Heights. The defendant's name is Lyndon Germel Wesley, and he is from Markham. He appeared before U.S. Magistrate Judge Michael Mason today at 2:30 p.m.

The first defendant, Navahcia Edwards, was arrested in June of 2011.

The crime occurred on May 29, 2011 at the TCF Bank on 6410 West 127th Street in Palo Heights. The two defendants were carrying handguns and wearing what is called "Nuns on the Run" costumes. They also wore masks that looked like elderly women.

During the bank robbery, the two defendants forced the employees at the bank to open the vault. They then placed about $120,200 of cash in a gym bag and the tied the bank employees up with zip ties. They exited the bank and fled in a vehicle.

According to court documents, Edwards worked as a teller at the same bank between July and November in 2010. Wesley also opened a safe deposit box at the same bank about a month before the robbery on April 25, 2011.

The defendants face a maximum of 25 years in prison. Conspiracy to commit bank robbery carries a maximum sentence of five years in prison and a fine up to $250,000. Bank robbery carries a maximum sentence of 20 years in prison and fine up to $250,000.

The indictment is also asking for a forfeiture of $120,200.

The case is being prosecuted by Assistant U.S. Attorney Kate Zell. The U.S. Attorney's Office, the Federal Bureau of Investigation, the Palos Heights Police Department, and the Cook County Sheriff's Police all assisted with the investigation.

Source: Federal Bureau of Investigation

Comments
comments