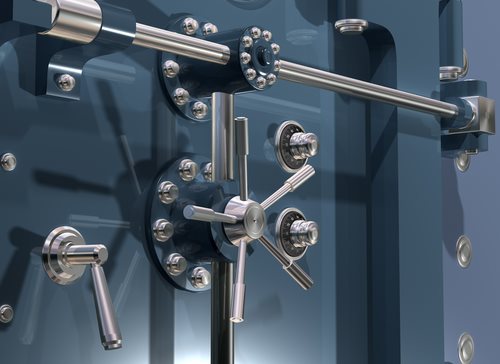 On October 9, 2012, the U.S. Attorney's Office for the Western District of Missouri announced that James A. Griffin of Kansas City was sentenced to seven years and six months in prison without parole for his armed robbery at the Clay County Savings Bank in Smithville, Missouri. The announcement was made by David M. Ketchmark, the Acting United States Attorney for the Western District of Missouri.
Griffin pleaded guilty on March 6, 2012. During his plea, he admitted to using the firearm to intimidate the teller. The co-defendant, Ericka Y. Jones of Kansas City, is still awaiting sentencing. She pleaded guilty on May 20, 2012 for aiding and abetting.
According to the FBI, Griffin and Jones robbed the Clay County Savings Bank located at 1101 S. US Highway 169 in Smithville on November 28, 2011. Both Griffin and Jones enter the bank at the same time and pointed a handgun at the teller. The demanded money from the teller, and she placed her drawer on the counter. Jones and Griffin proceeded to remove the money from the drawer and take the money from another drawer in a similar fashion. They fled the bank with $9,172.
On November 30, 2011, a confidential informant notified the police that Griffin and Jones were at a Foot Locker store on the same day of the robbery. They used about $900 in $20 bills to buy clothing and shoes. Court documents indicate Jones then returned to the store the next day to return some items. She gave the cashier her name, address, and phone number. Video surveillance also identified the license plates on Jones' vehicle.
Jones was arrested on the same day, and Griffin surrendered to authorities on the following day. The case was prosecuted by Assistant U.S. Attorney D. Michael Green.
Source: Federal Bureau of Investigation
Comments
comments