Man Operated Illegal Gambling Operation in Chinatown, DC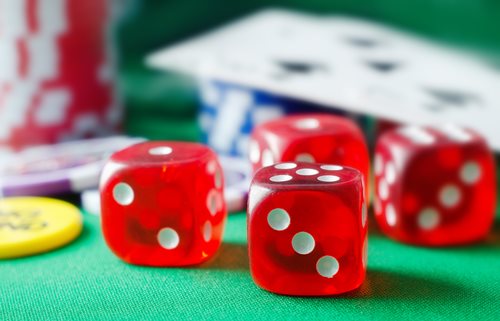 On October 16, 2012, Immigration and Customs Enforcement (ICE) announced that Chun Liu pleaded guilty in a District Court for the District of Columbia for operating an illegal gambling business. The investigation was led by ICE's Homeland Security Investigations.

Liu is guilty on one count of conducting an illegal gambling business and one count of money laundering. He is scheduled for sentencing on January 24, 2013. Liu is subject to five years in prison for operating the illegal gambling business. The maximum sentence for money laundering is 20 years. ICE reports that Liu will likely receive 12 to 18 months in prison once he is sentenced.

Liu has agreed to forfeit $255,320 as part of the plea agreement. The amount represents the total proceeds he gained from operating the illegal gambling business. Law enforcement seized more than $230,000 in cash when they searched the property in September of 2011, and the seized money will go towards the amount Liu is forfeiting.

Court documents indicate that Liu and others were operating a total of three illegal gambling businesses throughout Chinatown in Washington, D.C. The illegal gambling occurred from March 2007 to October 2011.

Throughout March to December in 2007, Liu managed an illegal gambling business on the 800 block of Sixth Street NW. He then moved the establishment and allowed illegal gambling from April 2009 to December 2009 on the same block. He moved the illegal gambling business a third time to the 500 block of H Street NW and operated the business from February to March of 2010. He moved the illegal gambling business one more time to the original property on Sixth Street NW.

The illegal gambling was open continuously from 9 a.m. to 4 a.m., and Liu used the proceeds to make rental payments, make payments on his Mercedes, and pay other bills as well.

Source: U.S. Immigration and Customs Enforcement

Comments
comments