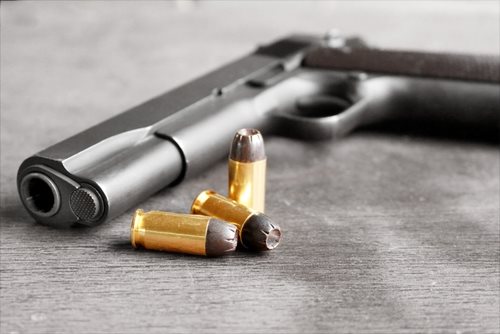 On October 9, 2012, the U.S. Attorney's Office for the District of Rhode Island announced that Craig A. Carey of Fall River, Massachusetts pleaded guilty for multiple federal conspiracy, bank robbery, and firearm charges. During his plea in a U.S. District Court in Providence, Carey admitted that he bound employees for a bank in West Greenwich, Rhode Island with the help of the co-defendant. He also admitted to holding the bound victims at gunpoint and stealing about $82,000 in May of 2011.
Carey faces up to life in prison. He will be sentenced on January 17, 2013 by U.S. District Court Judge William E. Smith.
Louis R. Peters, III of West Topsham, Vermont was the co-defendant in the crime. He pleaded guilty to one count of conspiracy, bank robbery, and carrying and brandishing a firearm. Peters also faces a maximum penalty of life in prison. His sentencing has not been scheduled as of now.
During their guilty pleas, Carey and Peters admitted that they entered the Centreville Saving Bank on Victory Highway in West Greenwich on May 28, 2011. Upon entering the bank, they held the manager at gunpoint and proceeded to detain and bound the other employees of the bank. They then took roughly $82,000.
The two men quickly fled the bank and West Greenwich Police officers and Rhode Island State Police trooper quickly responded. The trooper found Peters sitting in a vehicle behind a building, and Carey was found a short distance away from the car.
The guilty plea was announced by U.S. Attorney Peter F. Neronha, West Greenwich Police Chief Richard N. Ramsay, Colonel Steven G. O'Donnell, and Richard Deslauriers, the Special Agent in Charge of the FBI's Boston Field Office.
The case is being prosecuted by Assistant U.S. Attorneys Stephen G. Dambruch and Sandra R. Hebert as well as First Assistant U.S. Attorney Kenneth P. Madden.
Source: Federal Bureau of Investigation
Comments
comments