Reputable Trial Attorney Jack Arseneault Talks Defense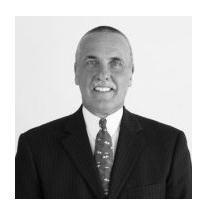 Chatham, NJ—Criminal defense attorney Jack Arseneault knows that when he walks into a courtroom, he's already facing an uphill battle. "My practice is primarily in white collar criminal defense," he explained in a recent interview with laws.com. "I would say there is an overwhelming presumption of guilt."
For Arseneault, a military veteran who grew up in a low income family, defense came naturally. "I always felt like the underdog, but this allowed me to gain a fair perspective of life," he says. "A passion for the law grew in me when I was exposed to the criminal justice system in the military."
(More on News at LAWS.com, Contact Alberto for interviews "support@laws.com")
From the beginning of his career—when out of 8 attorneys assigned to 8 defendants in a federal corruption case, his client was the only one to walk free—Arseneault had a high level of success in defending his clients.
While in his early career, Arseneault defended everyone from teachers to law enforcement officers he believed had been wrongly accused, his cases today tend to involve high-profile white collar crime. Because of this, he has represented a number of celebrity defendants over the years.
These clients, according to Arseneault, present challenges for attorneys because of their overall priorities. "I know they are frequently more concerned with public perception than with the defense of charges," he says. "The two factors are not conducive together—their overwhelming concern about how the case may affect their public image can sometimes overshadow their level of focus. This concern may lead to frequent statements, made either by themselves or by their representatives, to change public perception."
Plea bargains have been increasing in popularity over the last several decades, and Arseneault says that deciding whether or not to go to trial should be weighed carefully. "If the offer doesn't significantly change the exposure to the client, you ought to defend the case by going to trial. There are sometimes collateral consequences to the conviction that are so great that the client has little choice but to go to trial—like losing certain licenses and deportation."
However, in the federal court system, Arseneault says that going to trial can be tough. "Most of my work is in the federal courts. Rarely do they indict unless they have what I call a headshot—in other words, if they really have them. That, coupled with the federal sentencing guidelines, makes the plea bargain more attractive."
Attorneys looking to practice criminal defense should be careful to avoid some common errors, according to Arseneault. "Some of the biggest rookie mistakes happen when trial lawyers get too caught up thinking the case is about them, and not the client," he says. "New lawyers should also know how to talk to a jury, as opposed to talking at a jury. Lastly, new lawyers often underestimate how high a level of preparedness is required to work on cases."
Today, Arseneault can pick and choose his cases carefully. "Having been in practice for many years, I allow myself to try cases I feel extremely passionate about. I turn down clients that I know I can't zealously represent because of the nature of the allegations. What I do offer my clients is passion and commitment."
To learn more about this New York Criminal Defense attorney visit https://www.awffa.com.
Comments
comments