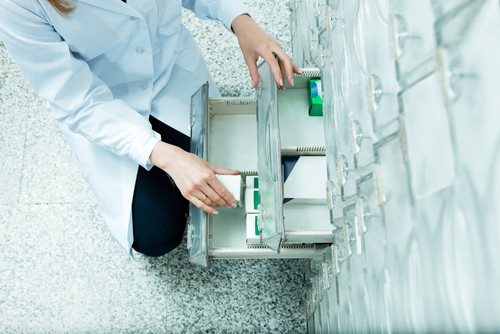 On October 12, 2012, the US Attorney's office for the District of Montana announced that Shawn Patrick Malarkey of Kalispell was sentenced for robbing a pharmacy with a firearm. Malarkey received 184 months in prison, five years of supervised release, restitution of $4,350, and a special assessment of $200.

According to the call received by the Flathead County Sheriff's Office and the description of the employees at the local pharmacy, Malarkey entered the pharmacy around 11:30 a.m. and demanded all of the Oxycontin from the pharmacy.

The surprised pharmacist waiting on Malarkey stated, "You've got to be kidding."

Malarkey made clear that he was not kidding as he produced a handgun and pointed it directly at the pharmacist. He proceeded to point the handgun at numerous pharmacists and employees while threatening to kill them unless they gave him the Oxycontin.

A pharmacist gave Malarkey all of the Oxycontin in a brown paper bag, but Malarkey then ordered that the employee give him car keys. The employee did not have a car that day, so the pharmacist retrieved his keys and gave them to Malarkey. The pharmacist was ordered to exit the building with Malarkey and enter the vehicle, and the pharmacist was later released at a church near Kalispell.

It did not take authorities long to find Malarkey. When he was apprehended later in the day, police found a handgun with a live bullet loaded in the chamber. The weapon was found to be stolen, and the police also found $3,300 of Oxycontin.

When Malarkey was interviewed by the Flathead County Sheriff's Office, he admitted that he was under the influence of narcotics when he robbed the pharmacy on March 12, 2011.

Malarkey is not eligible for parole under the federal system, but he can receive a reduction in the sentence for good behavior. The reduction cannot be more than 15 percent of the total sentencing.

Source: Federal Bureau of Investigation
Comments
comments