Latin King Member Guilty for Racketeering Enterprise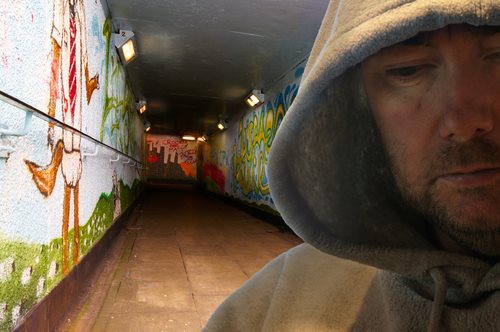 On October 3, 2012, the Department of Justice announced that Wesley Anderson Williams, "King Bam," pleaded guilty for "racketeering-related" charges. He is a member of the North Carolina Almighty Latin King and Queen Nation (Latin Kings). The announcement was made by Assistant Attorney General Lanny A. Breuer of the Justice Department's Criminal Division and U.S Attorney Ripley Rand.
During his plea hearing, Wesley Williams admitted to being a member of the Latin Kings and committing home invasion, burglary, assault, arson, and check kiting. Williams faces up to 20 years in prison and a maximum fine of $250,000 for his crimes.
The guilty plea comes after Williams and 13 other defendants were charged in February of 2012. A superseding indictment stated that the defendants engaged in violent racketeering that involved robberies, kidnappings, robbery, arson, extortion, and more—all in violation of the Hobbs Act.
The following defendants were named in the superseding indictment. They admitted to being members of the Latin Kings in North Carolina, and they have since pleaded guilty. There sentencing is not yet scheduled:
•
Luis Alberto Rosa, "King Speechless"
•
Marcelo Ysreal Perez, "King Lyrix"
•
Charles Lawrence Moore, "King Toasty"
•
Richard Lee Robinson, "King Focus"
•
Steaphan Acencio-Vasquez, "King Leo"
The following defendants were also named in the superseding indictment, and they have been identified as members of the Latin Kings in North Carolina. Their trial is scheduled for October 15, 2012:
•
Carolos Coleman, "King Spanky"
•
Jorge Peter Cornell, "King J"
•
Russell Lloyd Kilfoil, "King Peaceful"
•
Randolph Leif Kilfoil, "King Paul"
•
Jason Paul Yates, "King Squirrel"
•
Samuel Isaac Velasquez, "King Hype"
•
Irvin Vasquez, "King Dice"
•
Ernesto Wilson, "King Yayo"
The case is being prosecuted by Trial Attorney Leshia M. Lee-Dixon under the Criminal Division's Organized Crime and Gang Section and Assistant U.S. Attorney Robert A. J. Lang for the Middle District of NC.
Source: Federal Bureau of Investigation
Comments
comments