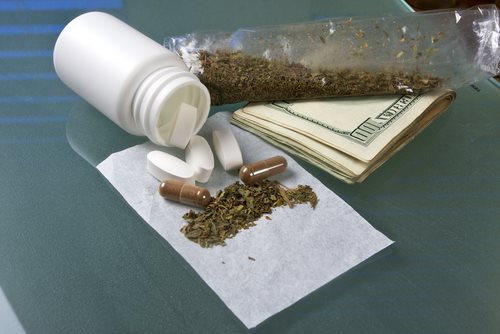 On November 15, 2012, the US Attorney's Office for the Eastern District of Michigan reported that Jeron Gaskin of Detroit, Michigan pled guilty to federal drug charges. He was convicted of three counts of drug trafficking before Honorable Patrick J. Duggan in the U.S. District Court in Detroit.

According to court documents, Gaskin and other members of the Hustle Boys Gang illegally distributed marijuana and transported thousands of Oxycontin, Opana, and other prescription pills through Detroit, southern Ohio, and West Virginia. They sold the pills out of hotel rooms and three different residences. The house in Detroit was located on Hamburg Street in East Detroit. The house was used to distribute marijuana, count pills, package pills, and make shipments to Ohio and West Virginia.

Court documents also show that Gaskin and others traded pills for firearms. The firearms and all cash proceeds were stored at the house in East Detroit.

Gaskin and a total of nine other members with the Hustle Boys Gang were indicted on November 30, 2011. Mark Davis, William Crews, Darrell Ewing, Deonte Morris, Delmerey Morris, Ashley Sallad, Pinkie Lewis, and Randi Fortner have all pled guilty so far, and William Beal's trial is still pending.

Robert D. Foley, III, Special Agent in Charge, stated: "This drug trafficking conviction sends a strong message that these crimes will not be tolerated in our communities. As a result of the hard work and commitment by the FBI Violent Crime Task Force and our law enforcement partners our streets are safer."

U.S. Attorney Barbara McQuade stated: "Street gangs that engage in armed drug trafficking lead to violence in our neighborhoods. Dismantling this group is an important step to improving public safety on Detroit's east side."

The case was investigated by the FBI's Violent Crime Task Force and the Ohio State Highway Patrol.

Source: Federal Bureau of Investigation