Alabama Police Officer Accused of Excessive Force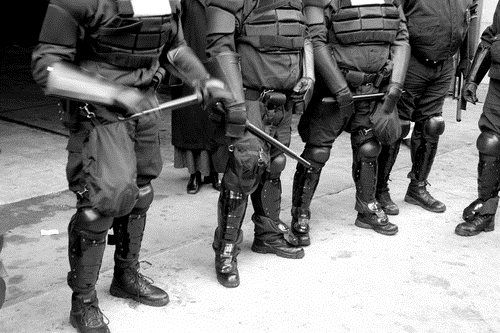 On October 3, 2012, the US Attorney's Office for the Northern District of Alabama announced that Corey L. Hooper, a Birmingham police officer, was convicted by a federal jury after he used excessive force on a handcuffed defendant in 2007. The announcement was made by U.S. Attorney Joyce White Vance and FBI Acting Special Agent in Charge Robert E. Haley, III.
In July of 2012, the federal jury indicted officer Hooper after he was charged with violating the civil rights of two apprehended individuals while he was on the job. Both incidents occurred in 2007, and Mr. Hooper is still employed as a Birmingham police officer to this date.
During the trial, it was found the officer Hooper repeatedly struck Martez Gulley with his hands and fists while Gulley was handcuffed and sitting in the backseat of the patrol car. The incident occurred on September 6, 2007. After deliberating for less than an hour and a half, the jury found Corey L. Hooper "guilty of depriving the civil rights of Martez Gulley. Hooper was found not guilty for the second charge where he used a X26 taser stun gun on a handcuffed defendant on August 4, 2007.
U.S. Attorney Joyce White Vance stated, "Few police officers violate their oaths to uphold the law and protect the public, but those who do must be held accountable, as this defendant was today. I thank the FBI for its hard work compiling the evidence in this case. This was the district's first civil rights trial since my office formed a Civil Rights Enforcement Unit to expand the office's work in enforcing civil rights laws. We are committed to aggressive civil rights enforcement."
Officer Hooper faces a maximum penalty of 10 years in prison and a fine up to $250,000.
Source: Federal Bureau of Investigation
Comments
comments