Helicopter Pilot Receives 10 Years for Drug Smuggling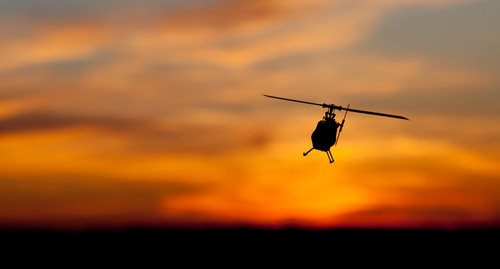 On November 7, 2012, Immigration and Customs Enforcement (ICE) announced that Henry Rosenau of Armstrong, British Columbia, was sentenced to 10 years in prison for smuggling massive amounts of drugs from Canada to the United States for a drug organization.

The case was investigated by the ICE's Homeland Security Investigations (HSI).

Rosenau pled guilty to the drug smuggling charges after he was arrested during "Operation Frozen Timber" by HSI agents. Rosenau admitted to flying load after load of marijuana to forested areas of Washington, Idaho, and Montana. He had a private helipad on his secluded property, and he was able to land up to 5 helicopters in his front yard in order to load huge amounts of marijuana.

Canadian law enforcement first contacted Rosenau in 2005 after he flew back into Canada. The Royal Canadian Mounted Police found a satellite telephones, night vision goggles, a loaded handgun, and a GPS device with locations of known drug dealers in the cockpit of the helicopter.

Rosenau and over 40 other defendants were arrested by federal agents during Operation Frozen Timber. Federal agents retrieved more than 5,000 pounds of B.C. bud (marijuana from British Columbia) and 169 kilograms of cocaine.

During Rosenau's trial, prosecutors asked for over 15 years, but there was eventually a re-trial after the defense tried to eliminate the United State's jurisdiction in the case.

Special Agent in charge of HSI Seattle, Brad Bench, stated: "The remote forest areas that concealed Rosenau's and his co-conspirators' smuggling operation also provided law enforcement with the perfect platform to observe their criminal activity. Rosenau was the air courier service to several transnational criminal organizations."

The investigation was the first of its kind and gave new techniques for federal agents to suppress border smuggling in between Canada and the United States.

Source: U.S. Immigration and Customs Enforcement
Comments
comments