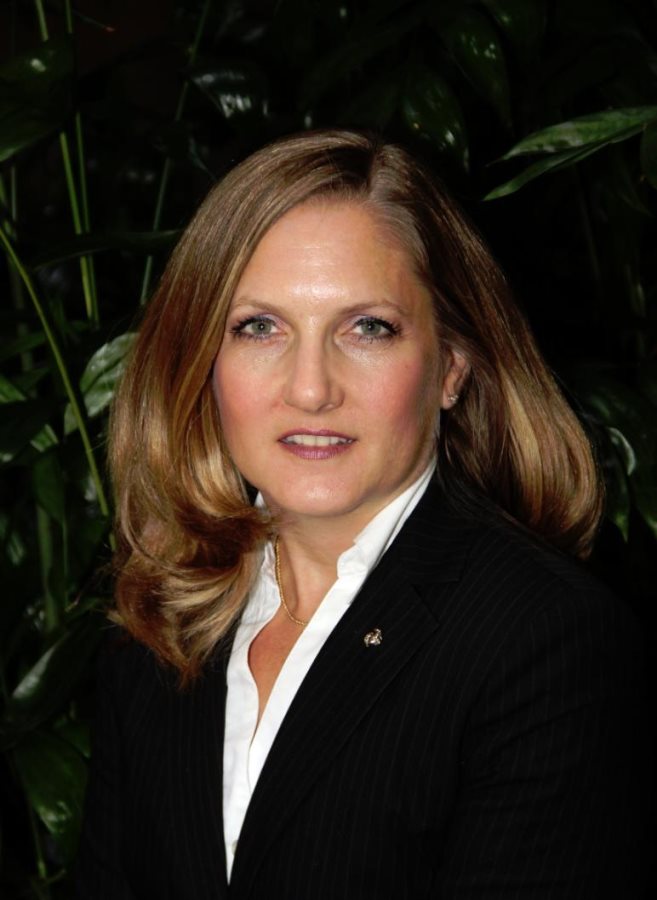 Houston, TX—When Terri Zimmermann was growing up, she didn't think she would end up becoming the criminal defense attorney she is today.
"My father was a lawyer and a Marine officer, and although I loved and admired my father, I told myself from an early age that I would never go into the military or become a lawyer," Zimmermann told laws.com in a recent interview. "But I think destiny had other plans for me."
(More on News at LAWS.com, contact Alberto for interviews "support@laws.com")
After graduating from Georgetown University Law Center, Zimmermann began her active duty tour in the Marine Corps and eventually became a prosecutor. "The Marine Corps tells you what to do, you don't always have a choice. Although I was excited about getting into the courtroom, I became a prosecutor because the Marine Corps thought it would be the best place for me at that time" she says.
After working as an active-duty Marine for three and a half years, Zimmermann joined her father's criminal defense practice, Zimmermann, Lavine, Zimmermann, & Sampson, becoming a shareholder after 11 years of practice in 2007. She says that making the choice to team up with her father's firm was one she didn't take lightly.
"I didn't think it would be fair to let all the knowledge I had gained while on active duty go to waste, and I began to appreciate what my father was doing—he was fighting for the underdog," Zimmermann says.
From there, starting to litigate in a courtroom made Zimmermann happy with her choice. "I did not want to be a paper pusher, or fall into the arms of personal injury or real estate litigation, and handling civil cases usually meant never seeing the inside of a courtroom," she explains. "I knew I was not going to be happy in my career choice unless I was litigating in a courtroom."
When it comes to defending her clients in court, Zimmermann believes that one of the best strategies in her arsenal is using respect and courtesy for everyone involved—even the prosecutors. "A lot of animosity between prosecutors and criminal defense lawyers can be avoided if they learn to treat one another with respect and view each other as individuals," she says.
The rest of the courtroom staff matters, too, Zimmermann believes: "It's sad and bothersome for me to see young lawyers treat the court staff disrespectfully and with an attitude. What many of these ego-driven lawyers fail to understand is that the court staff can sometimes help lawyers out in ways they never expect. My best advice to a rookie would be to always be nice to everyone in the court."
Zimmermann's respect and fearlessness for litigating cases in court has led her to be recognized as one of the top trial lawyers in the state of Texas by The National Trial Lawyers. She has worked on several nationally-known cases including the "Border Shooting Case" where an active duty Marine returned fire on the United States-Mexican border, killing the man who had fired at his patrol augmenting the civilian drug interdiction efforts. No charges were filed after three grand jury investigations.
More recently, Zimmermann represented a client in the Court of Appeals for the Armed Forces where she was granted relief for her client, reversing the Air Force Court of Criminal Appeals on an unlawful command influence issue. The Air Force declined to retry the case and the charges were dismissed.
As an active member of the Marine Corps Reserve, she recently completed a three-year tour as an appellate judge for the Navy and Marine Corps Court of Criminal Appeals. "I am very proud of that assignment," Zimmermann says of her selection as an appellate judge. "It was a very competitive process to be selected by a board based on merit. It was an amazing and wonderful experience."
Today, Terri Zimmermann is board certified in Criminal Law and Criminal Appellate Law by the Texas Board of Legal Specialization and is certified as a Criminal Trial Advocate by the National Board of Trial Advocacy. She is licensed to practice law in Texas and Maryland, as well as the United States Supreme Court, the United States Court of Appeals for the Armed Forces.
Despite all accolades and work she has accomplished she says she still has more to do. "I am still in my 40s, and I am looking forward to what other wonderful things may be on the horizon for me."
To learn more about Terri Zimmermann and her practice, click here.
Comments
comments