Epic Sweep Results in Combined Sentence of 142 Years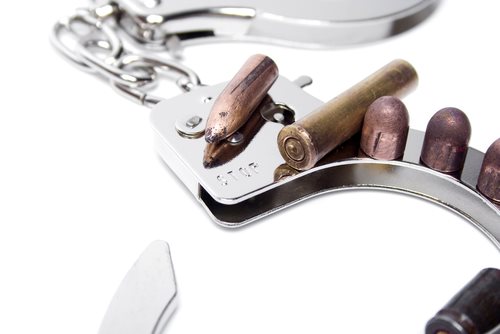 On October 4, 2012, the U.S. Attorney's Office for the District of Colorado announced that the Greeley Regional Anti-Gang Enforcement (RAGE) Task Force investigated, prosecuted, and sentenced 30 defendants for crimes involving drugs and guns. The Task Force worked with the Greeley Police Department and the FBI during the investigation and prosecution. The 30 criminals received a combined sentence of 142 years in federal prison.
The prosecuted defendants and their sentences are listed below. The defendants are from Greeley, Evans, Fort Collins, Loveland, and Eaton:
Jeramy Antuna: 100 months
Anna Askvig: 15 months
Serena Benavidez: 18.5 months
Luis Dominguez: 60 months
Jose Luis Dominguez: 40 months
Rodolfo Dominguez: 132 months
Norma Enriquez: five years of probation
Randy Frias: 70 months
Domingo Garcia: 132 months
Chauvanna Gesick: 48 months
Roseann Gonzales: 8 months
Michael Gurule: 50 months
Desiree Marie Hernandez: 40 months
Freddie Kinzie-Garcia: 18 months
Elisia Llamas: 11 months
Aurelio Madrid: 100 months
Terry Margheim: sentence still pending
Jose Martinez: 30 months
Javier Medina: 87 months
Amanda Montes: three years of probation
Carlos Morales-Gonzales: 51 months
Elizabeth Navarro: 36 months
Anthony Rivera: 48 months
Todd Anthony Shelton: 150 months
Brian Thompson: 84 months
Onna Marie Trevino: 12 months
Anthony Trujillo: 78 months
Skyler Valencia: 40 months
Michelle Versemann: five years of probation
Ernest Ruseell Williams: 21 months
Alicia Baray-Deleon: 77 months
The defendants were charged with 139 counts of drug and gun crimes. The drugs charges were for methamphetamine, and some of the charges were for distribution in a school zone and distributing where a child under 18 was present.
U.S. Attorney John Walsh stated, "Our goal was to have a serious impact on criminals operating in Greeley. Thirty defendants have been held accountable for their crimes, making Greeley a safer place to live. Some of the defendants will be spending a significant amount of time behind bars for their drug and gun crimes."
Source: Federal Bureau of Investigation
Comments
comments