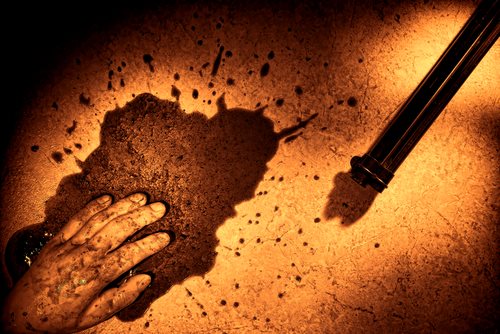 On October 19, 2012, the US Attorney's Office for the Eastern District of Louisiana announced that 13 members of the Hackton Criminal Organization were charged with 22 counts in a superseding indictment. The charges relate to violent crimes to aid in racketeering crimes.

Those charged in the superseding indictment include the following: Walter Porter, "Urkel"; Nakia Hankton; Shirley Hankton; Telly Hankton, "Third";Thomas Hankton, "Squirt"; Troy Hankton; George Jackson, "Black"; Derrick Smothers, "Dump"; Andre Hankton; Kevin Jackson; Netthany Schexnayder; Sana Johnson; and Terrell Smothers. All of the defendants are from New Orleans.

The indictment alleges that the defendants were part of a violent drug organization around the city of New Orleans and participated in crimes back to 1996. Certain members and associates of the criminal organization killed rival drug dealers in the area, threatened witnesses, obstructing justice, and even murdered a witness' family member in one case.

Andre Hankton, Telly Hankton, Kevin Jackson, Walter Porter, and Thomas Hankton all face the death penalty for the murders of Darnell Stewart, Jesse Reed, Hasan Williams, and Curtis Matthews. Most of the defendants are already apprehended, and none of the defendants are considered fugitives at this time.

U.S. Attorney Jim Letten announced, "Today, as the result of the outstanding work of the men and women of federal enforcement and our partners in the New Orleans Police Department and the District Attorney's Office, yet another powerful blow has been made against an organization whose numbers are alleged to have committed murder and violence against the community. My deepest gratitude goes to the dedicated members of our own office, together with special agents of the FBI and ATF, along with DEA and the Marshals Service."

The defendants must still be proven guilty in a trial, and no other information has been released by the FBI at this time.

Source: Federal Bureau of Investigation