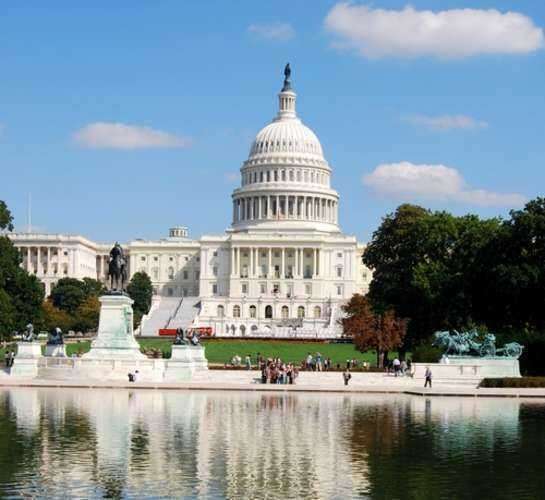 A prime area of Government for bribery to take root lies in the American political campaign system. Political corruption of this sort would take a somewhat different form than governmental corruption. Instead of one individual bribing another to directly use his or her Government Office-granted powers in favor of the briber, bribes in political campaigns are more designed to heavily influence a political candidate's policies and ideals in favor of the briber's own interests.
Campaign contributions are legal in America, which is not necessarily true in other, similar countries. Often enough, campaign contributions would be viewed as the source of political scandals, as opposed to regular practice of political campaigns. The situation is complicated by the fact that most political campaigns do require some form of funding, and especially at the higher levels, where there are so many voters to reach, the amount of money required can skyrocket. As a result, political campaigns seek money, but they also seek to avoid any accusations of political scandals that might result from taking that money.
In the United States, laws have been put into place in order to combat potential political scandals in campaign finance by requiring that all monetary contributions to the claim need to be publicly disclosed along with the use of those monetary contributions. In other words, any political corruption resulting from a candidate being strongly swayed by a donator's contribution would be readily apparent to anyone who chose to look.
The biases of a candidate could be easily made clear by seeing who donated to the candidate's campaign. This is the reason that many other countries frown on America's campaign contribution policies. They see these policies as still being filled with political corruption, with the only caveat being that technically, this corruption is made visible. But the number of Americans who look for such information is relatively small and such transparency is not as effective as it is meant to be.
Other systems of political campaign finance, designed to eliminate political corruption of this nature, include running political parties entirely off of subscriptions, or completely banning corporate funding for political campaigns. Spending limits are another commonly used tactic, as are contribution limits that would set a boundary on the value of any given contribution.
These strategies and regulations do have an effect on limiting political corruption, but they are not without drawbacks, such as increased membership fees for political party members, and significantly reduced campaign penetration, meaning that fewer people would be reached by any given political campaign.
Furthermore, the likelihood of such strategies being implemented in America is very small because of the power of such would-be contributors in the election system. Indeed, much criticism of America's political campaign finance system originates from the worry that the power of such corporations over politics and candidates makes the American system inherently full of political scandals.
It remains near impossible to be able to actually measure corruption, and as such, it's difficult to tell exactly how influenced the political campaign system is by such political scandals. Any revelation of illegal campaign donations would still cause a major political scandal, but apart from such a clear, obvious incident, the political corruption in the American political finance system remains submerged.