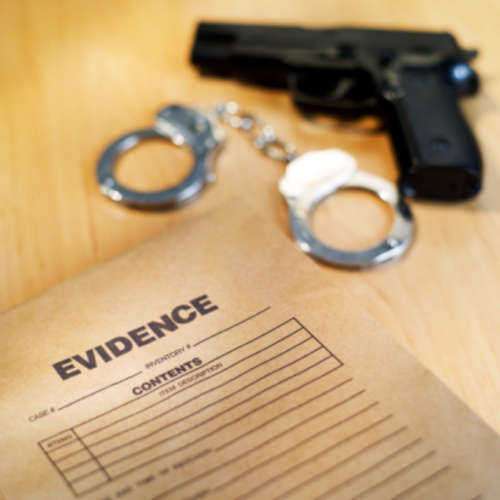 What is House Arrest?
In law, house arrest is a measure by which an individual is confined to his or her residence by the authorities. House arrest is also sometimes called electronic monitoring, home confinement or home detention. When an individual is under house arrest, travel is usually severely restricted, if not completely forbidden. House arrest is usually used as a lenient prison time or juvenile-detention or prison time.
House arrest allows for an alternative to imprisonment and works to reduce re-offending while also trying to cut costs regarding growing prison numbers and rising costs. House arrest allows eligible offenders to keep or look for employment, maintain relationships and responsibilities with family, and attend programs designed for rehabilitation that contribute towards fixing the causes of the individuals offenses.
Many of these offenders have to wear an electronic sensor placed on the ankle, or an ankle bracelet. If the offender goes outside an allotted perimeter, the sensor alerts the ankle bracelet monitoring company about the activity of the bracelet. The company will then call the residence of the individual to check for any possible malfunction, or if the individual has left the perimeter. If the latter is the case, law enforcement and the authorities are notified in order to apprehend the person. It is also illegal to try to remove the ankle bracelet.
The terms of house arrest can vary, but offenders are very rarely confined to their residence for the entire day. Most house arrest programs allow offenders who are employed to continue work, and only confine themselves at home during non-working hours. These offenders are also often allowed to leave their residences for predetermined, specific purposes, such as visits to a police station or probation officer, religious reasons, or medical appointments.
Often, these programs allow the convict to leave the home during pre-approved regular times in order to take care of general household errands like laundry and food shopping. Offenders can also be responsible for maintaining communications with a higher authority to ensure that they are in fact following the terms of their house arrest. Exceptions are usually made to allow outside visitors to visit.
There are many types of house arrest, all which vary in severity depending on the requirements of the court order. For example, a court can set a curfew to restrict an offender from leaving their residences at certain times, such as hours of darkness. House arrest sometimes requires an offender to stay at home for most hours, excluding the predetermined exceptions. In the most severe cases of house arrest, the offender is under home incarceration, meaning an officer would constrain the offender to the residence at all time, aside from the times set for medical appointment sand court-sanctioned treatment programs.
While house arrest can be used for common criminal cases when prison is not an appropriate measure, the term is more often used to refer to house confinement as a way of repression by an authoritarian government against a political dissident. In this situation the person under house arrest usually does not have any access to a means of communication. If communication is allowed electronically, conversations are typically monitored.