Mint Hill Fire Chief to Plead Guilty of Public Corruption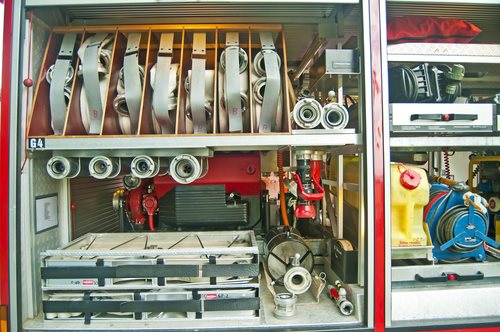 On November 27, 2012, the US Attorney's Office for the Western District of North Carolina announced that Jeremy K Russell, the former fire chief of Mint Hill Volunteer Fire Department, agreed to plead guilty for embezzling over $225,000 from the Town of Mint Hill and the Fire Department.

According to the charge filed in the U.S. District Court in Charlotte, Russell engaged in the embezzlement scheme from May 2010 to April 2012. During the scheme, Russell set up a sham corporation called "Regional Medic & First Responder Supply Connection" and opened a bank account in Regional Medic's name that he controlled himself. He also created a mail drop for Regional Medic so mail wasn't sent to his address.

Court documents show that Russell filed fake invoices for services and equipment from Regional Medic that were never provided to the Mint Hill Fire Department. The invoices were usually under $5,000 and the checks were signed off by members of the town and Fire Department employees.

When Russell received the checks in the mail drop, he took them to the bank and deposited them in Regional Medic's name. By engaging in the scheme, Russell was able to obtain over $225,000 in under two years. The Mint Hill Volunteer Fire Department is supported by taxpayer money and receives over $10,000 in federal funds as well.

Russell used the embezzled money for personal expenditures and a gambling habit. As part of the plea agreement, Russell will plead guilty to the embezzlement charge and pay restitution to victims.

Embezzlement carries a maximum sentence of 10 years in prison and a fine up to $250,000. The date of Russell's plea hearing is not yet scheduled.

The case was investigated by the FBI and prosecuted by Assistant U.S. Attorney Kurt W. Meyers.

Source: Federal Bureau of Investigation
Comments
comments