$100,000 Reward for Information on Semion Mogilevich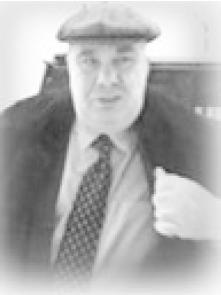 The Federal Bureau of Investigation reports that Semion Mogilevich is wanted for participating in a fraud scheme that affected the stock of thousands of investors in Canada. The company was headquartered in Bucks County, Pennsylvania between 1993 and 1998. The FBI estimates that the fraud scheme caused investors to lose more than $150 million U.S. dollars. Mogilevich's profile appears on the FBI's 10 Most Wanted.
The image provided here was taken in 2001, and Mogilevich was indicted in April of 2003. He may go by the following aliases:
· Seva Moguilevich
· Semon Yudkovich Palagnyuk
· Semen Yukovich Telesh
· Simeon Mogilevitch
· Semjon Mogilevcs
· Shimon Makelwitsh
· Shimon Makhelwitsch
· Sergei Yurevich Schnaider
· "Seva"
Mogilevich uses the birth dates of June 30, 1946 and July 5, 1946. He was born in Kiev, Ukraine. He about 5'6" tall and weighs about 290 pounds. He has gray and balding hair, and he has green eyes. He has a light complexion, and he has pockmarks on his face.
The FBI reports that Mogilevich may wear facial hair including a mustache. Former acquaintances of Mogilevich state that he is a very heavy smoker. Although his primary residence was in Moscow, Russia, he is believed to have an Israeli, Ukrainian, and Greek passport as well.
The FBI warns that Mogilevich is most likely armed, and he is known to be dangerous. If you have any information on Mogilevich, you need to contact your local FBI office immediately. You can also contact the nearest American Embassy or Consulate. If the information you provide leads to his arrest, you will receive a reward up to $100,000.
Mogilevich is charged with fraud by wire, mail fraud, money laundering conspiracy, money laundering, RICO Conspiracy, aiding and abetting, filing false registration with the SEC, falsification of books and records, and false filings with the SEC.
Source: Federal Bureau of Investigation
Comments
comments