Arson Reward Increased to $50,000 for Information on Islamic Center of Joplin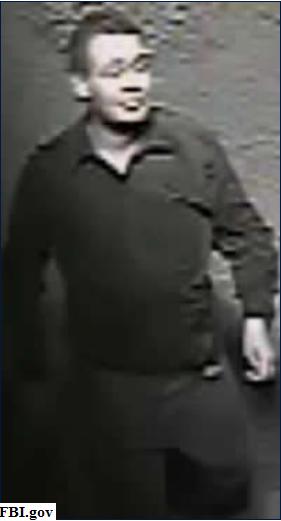 On September 19, 2012, the FBI and the Bureau of Alcohol, Tobacco, Firearms, and Explosives increased the award to $50,000 for information that can lead to the arrests of the person or persons who caused the fire at the Islamic Center of Joplin on July 4, 2012. The original award was issued at $15,000 on July 16, but the FBI is willing to award $40,000 and the ATF is willing to award $10,000.
Public Affairs Specialist, Bridget Patton, of the FBI in Kansas City reports that around 3:30 a.m. on July 4, 2012, an arson fire was started on the roof the Islamic Center in Joplin, Missouri. Video surveillance showed that a white male walked up to the building, threw an ignited object onto the roof, and fled. The fire was contained to the roof.
The FBI reports that another fire occurred at the Islamic Center in Joplin on August 6, 2012. The actual cause of the fire on August 6 remains in question, but the fire consumed the entire building and the property suffered a total loss. No one was in the building at the time of the fire.
The FBI and ATF have increased the rewards to motivate the public to increase assistance in the investigation. If you have information about the crime, contact one of the phone numbers below:
· The FBI Joplin Field Office at (417) 206-5700
· The ATF at 888-ATF-FIRE or (417) 837-2100
· The Jasper County Sherriff's Office at (417) 358-8177
· The Missouri Arson Hotline at 1-800-392-7766
The investigation is being led by the FBI, the ATF, the Missouri Division of Fire Safety Office, and the Jasper County Sherriff's Department. You can find press releases, surveillance videos, and enhanced images of the suspect at https://www.fbi.gov/kansascity.
Source: Federal Bureau of Investigation
Comments
comments